What makes traveling in Central America so special, is that that you can easily go from one country to another and a two hour bus ride often results in a complete culture change. Like the one between Mexico and Belize.
It takes ninety minutes by water taxi from Chetumal in the South of the Yucatán peninsulato Belize City. And suddenly people speak English in the streets and everything looks completely different in the small country between Mexico and Guatemala. The mentality, however, is the same. Belize seems to be even a little slower, a little more relaxed: the guy in the travel shop is not really in the mood to sell tickets for the next ferry and closes the door right in our face. Our boat suddenly stops during a diving trip because the engine breaks down and the captain lies down in the sun and lets us know that he will try again in twenty minutes. You have no choice but let yourself being carried away by this relaxed atmosphere.
From Belize City to Caye Caulker
Belize is only a stopover on our way to the Caribbean island Caye Caulker. It is not an ugly city and doesn't seem like a capital but it is louder and more hectic than the rest of the country. As most of the tourists, who arrive in Belize City, want to go to the islands of Caye Caulker oder San Pedro, we have to wait a couple of hours to first get our tickets and then the ferry to Caye Caulker.
After half an hour we arrive in paradise: Reggae, Rastafari, colorful beach huts and the Belize Barrier Reef right in front of the door.
Useful information
Coming from most European countries, you don't need a visa to enter Belize. You just have to fill out some papers and get your stamp, that allows you to stay in the country for 30 days. Going to other Central American countries from Belize works just as easy.
You pay with the Belize Dollar, which equals around fifty Cents (Euro). That makes it easy to calculate. Don't be disappointed if everything is more expensive than it is in other Central American countries. Even for European standards, Belize is quite pricey. A double room in a normal beach cabin with a shared bathroom doesn't cost less than 50 Belize dollar. The best place to stay, price and performance wise, is The Novelo, a guest house directly at the beach.
There are no cars in Caye Caulker. You can rent a bike or a golf cart, but the island is so small that even that is not really worth it.
Belize: Best time to travel
The best time to go to Belize is between December and May. The weather is perfect between February and April. Just make sure to avoid hurricane season from August til October.
What to do in Caye Caulker
There is only one big street, where everything happens in Caye Caulker. Here you find little shops, restaurants and cafés. Tip: Amor y Café serves the best breakfast on the island. For early birds, who take the first ferry in the morning, they even prepare lunch bags to take away before opening.
Next to the main street, there is the seafront with more restaurants. They are a little more expensive, but at least you can eat with your feet in the sand.
Trips to the reef
One of the main attractions in Caye Caulker is the Belize Barrier Reef. It's the second biggest reef system after the Great Barrier Reef. As it is (like always) pretty damaged already because of masses of tourists going there, we went for an alternative and took a small fishing boat that took us about half an hour into the sea. I am still sad that I left my GoPro at home as the underwater world was just breathtaking. But so I had even more time to suck everything in.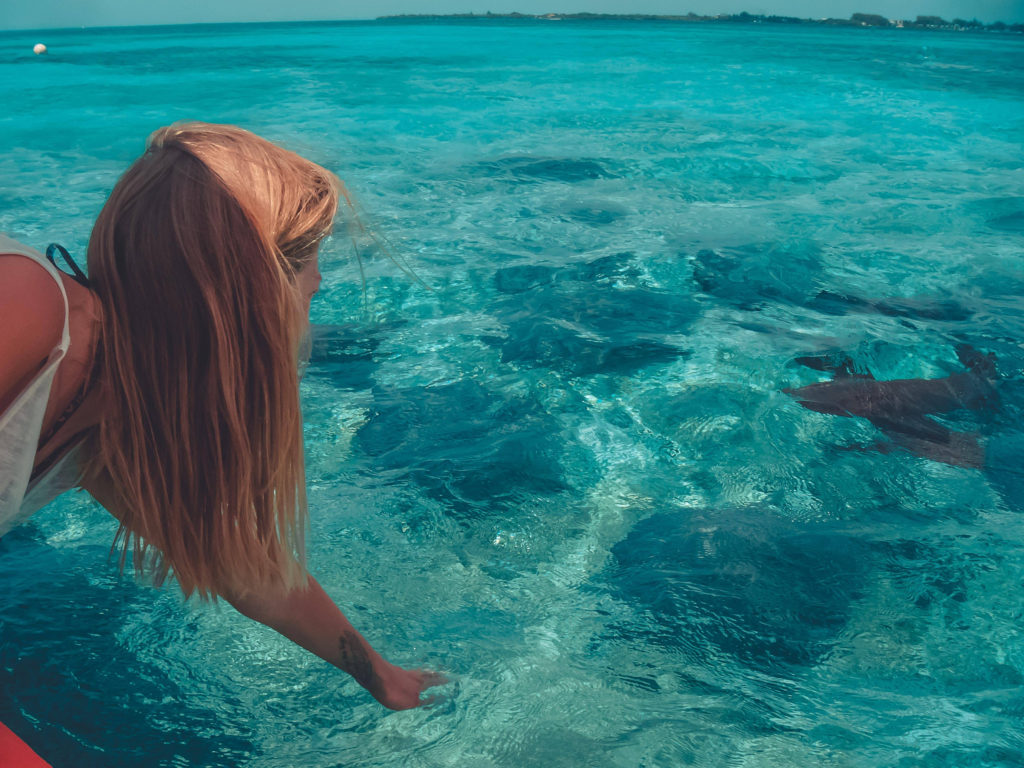 Besides fishes and corals there were so many sting rays and whale sharks swimming towards us all the time. One of my highlights of this trip.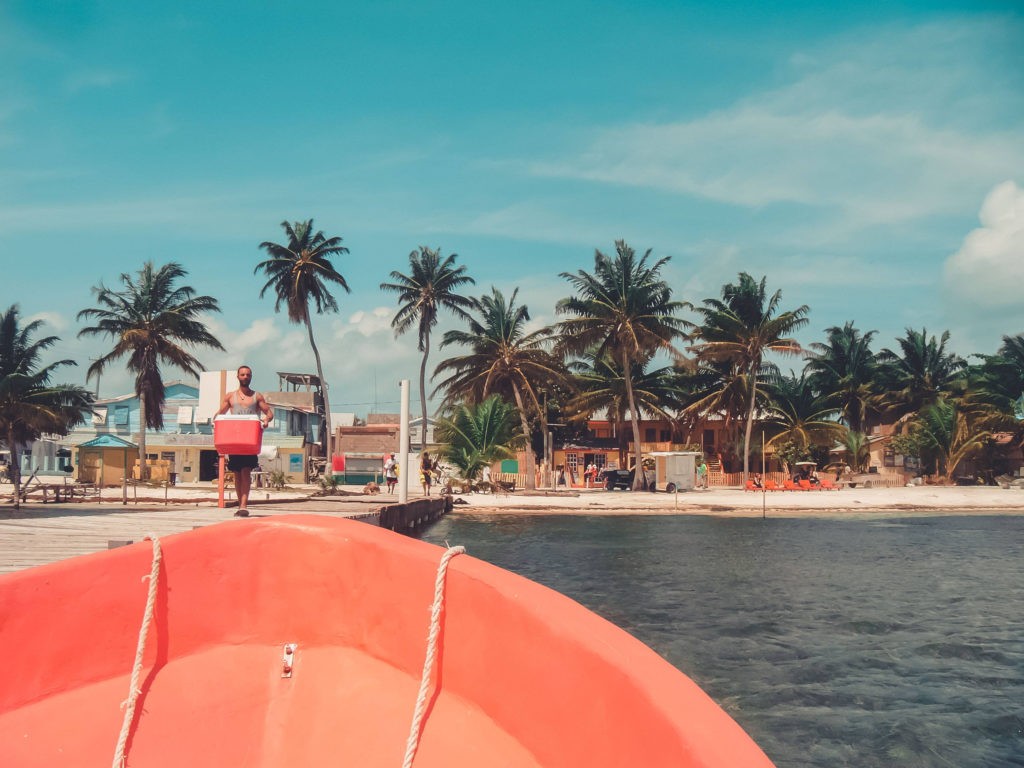 No beach?
There is no real beach in Caye Caulker indeed. There are some bays or wooden bridges through which you can enter the sea. In the North you will find some hammocks in the water to enjoy sunset in.
Belize summary
For the size of the country, Belize has quite a lot to offer: Mayan temples, jungle and a breathtaking underwater world in front of the many dream islands.
Caye Caulker is close to Belize City, which made it perfect for us, as we didn't have much time. Alternatively we would have gone to Glover's atoll or Turneffe atoll. On these islands, however, there are not more than three or four opportunities to stay in, so they are way more expensive.
By the way: the motto in Caye Caulker is "Go slow!" And that sentence is lived by everyone who sets foot in there.