My first trip to the South American continent took me to Brazil. More specifically to the capital of Samba, to Rio de Janeiro. The most beautiful city on earth, some say.
Rio definitely has a lot to offer. Beginning with all these beautiful people, starting their days with training their bodies on one of the many workout stations along the Copacabana. The only city in the world, where I met more runners at 40 degrees in the shadow outside than in German parks right before summer. In a country with 365 sunny days a year, there is no time for laziness.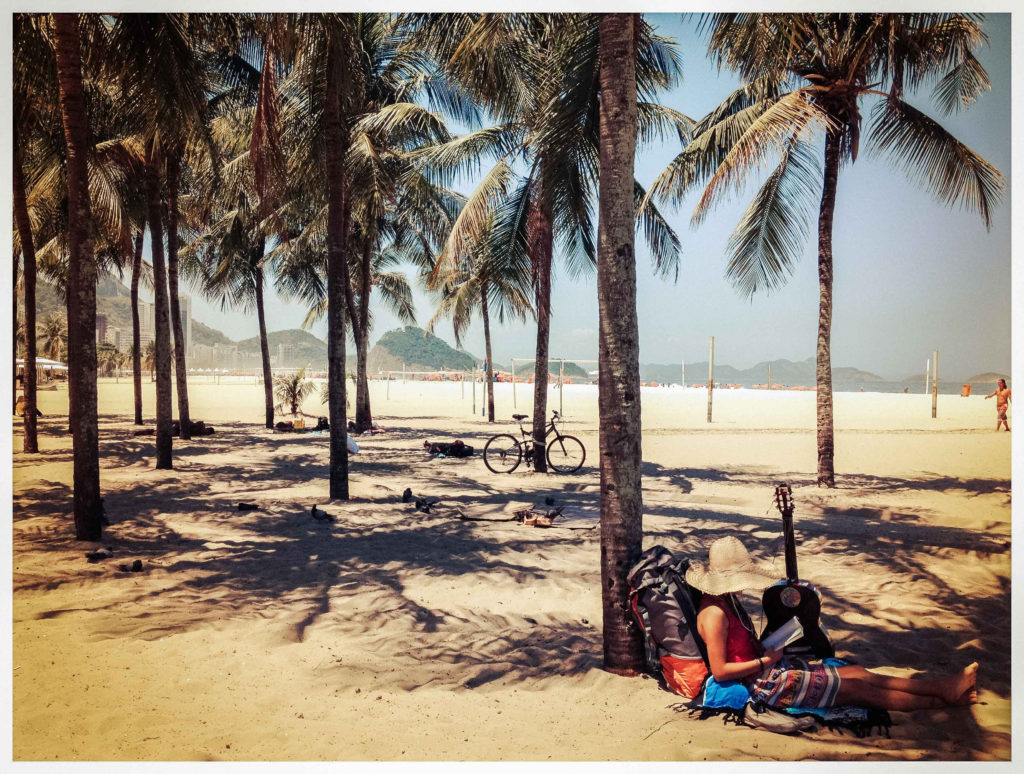 In Rio, life happens at the beach: Copacabana or Ipanema. In these areas you'll find the most popular beaches, most hotels and most tourists. But there is so much more, the city has to offer. Are you planning your first trip to Brazil? Read here what to expect!
Brazil: Useful information
Portuguese is the official language in Brazil and even if all the surrounding countries are Spanish speaking, there is no guarantee that you can communicate in Spanish. English is even less common, especially in small and less touristic places.
Getting out cash with your credit card or even with your normal debit card isn't a problem anywhere in Brazil. The currency is the Brazilian Real, that equals around 22 Euro cents.
Entering Brazil is not a problem at all for Europeans. You just fill out some paperwork on the plane or the arriving airport and you are good. The only thing you should pay attention to is that your passport is still valid for at least another six months.
How to get there
If you book in advance and don't go there during Carnival, flights to Brazil can be super cheap. We did the opposite: went in February and booked the trip two weeks before, but we got lucky anyways.
Flights to Sao Paulo are mostly cheaper than the ones to Rio and even if you don't plan to travel around in Brazil, it can be worth to go there first. The night buses in Brazil are super comfy and a great alternative to expensive and polluting domestic flights. If you book the "Leito" category, you can turn your seat into a real bed. I never woke up more relaxed after a night on the bus than in Brazil.
Where to stay in Rio de Janeiro
The first night in Rio we spent in Bamboo Hosteldirectly at the Copacabana. It is a great hostel, especially for solo travellers, as they offer so many activities from bar hopping to trips to the sugar loaf or the Corcovado. You can even go for some paintball into a favela, which I found slightly disturbing.
After the first couple of nights, we were lucky enough to stay with a friend's family in Niteroi, a suburb of Rio on the other side of Guanaba Bay. The hostels and hotels there are cheaper than in the city center and the beaches are less crowded. To get back to the city, you will have to take a ferry. Especially in the mornings these ferries are swarmed with business men from Niteroi, getting to work in the city.
How dangerous is Rio de Janeiro?
As in most of the Latin American countries, there is a big gap of rich and poor in Brazil. You should always be aware of pickpocketers and never wear expensive jewellery or carry bigger amounts of cash with you. There is no problem with using public transport but you should avoid remote places or Favelas once it gets dark.
Rio de Janeiro Sights
There are so many things to do in Rio, even outside iconic places like Corcovado or sugar loaf. If you have a little more time, you should take a hike to one of the many waterfalls close to Rio or take a day trip to the Floresta de Tijuca national park south of the city. Believe it or not - there are even some summits you can climb around Rio. Paragliding from Pedra de Gávea, you will land at the beach of Sao Conrado.
Cable car to the sugar loaf
Take the bus to a cable car station called Praça General Tibúrcio. From there you can either walk to the first platform, which will take you around 40 minutes or go up all the way by cable car. On the first platform the hiking route ends and you have to take the cable car. Going up and return will cost you about twenty Euros. The platform up there was so much bigger than I expected and offers a stunning view to the Niteroi Bay and the famous Corcovado.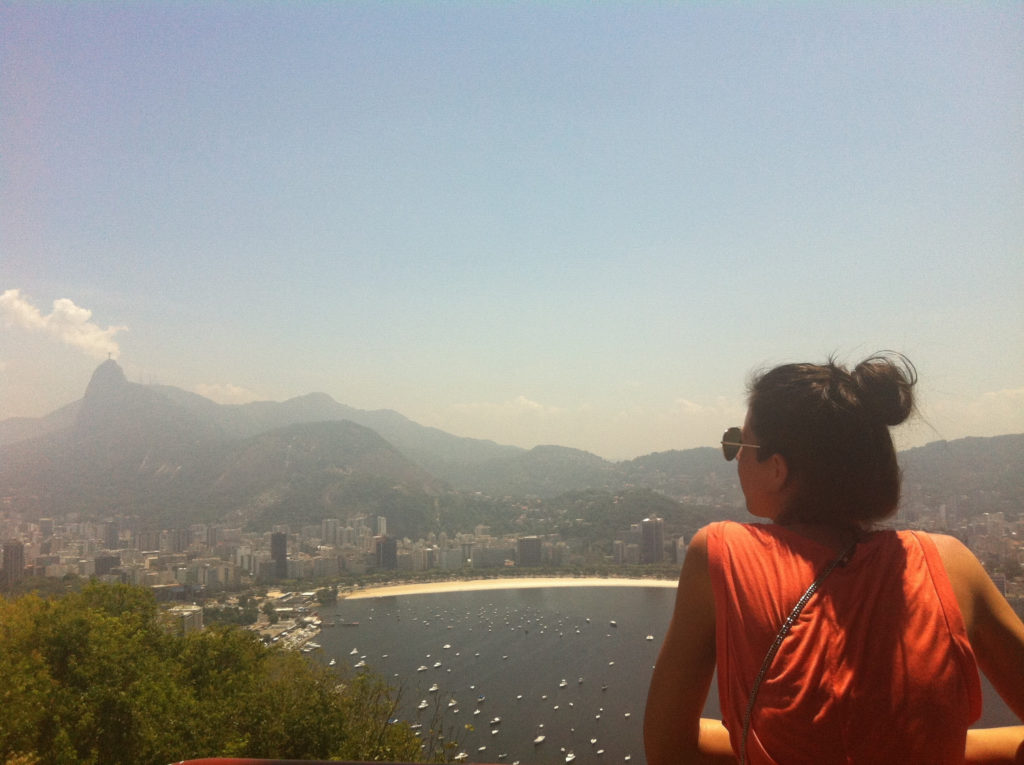 Corcovado
There is a rack railway taking you up the steep way to Corcovado. During the twenty minutes ride, you will probably see some monkeys jumping from tree to tree.
From the first platform you go up the stairs to the - indeed very impressive - statue. Both, the statue itself and the view up there were absolutely breathtaking. What a city!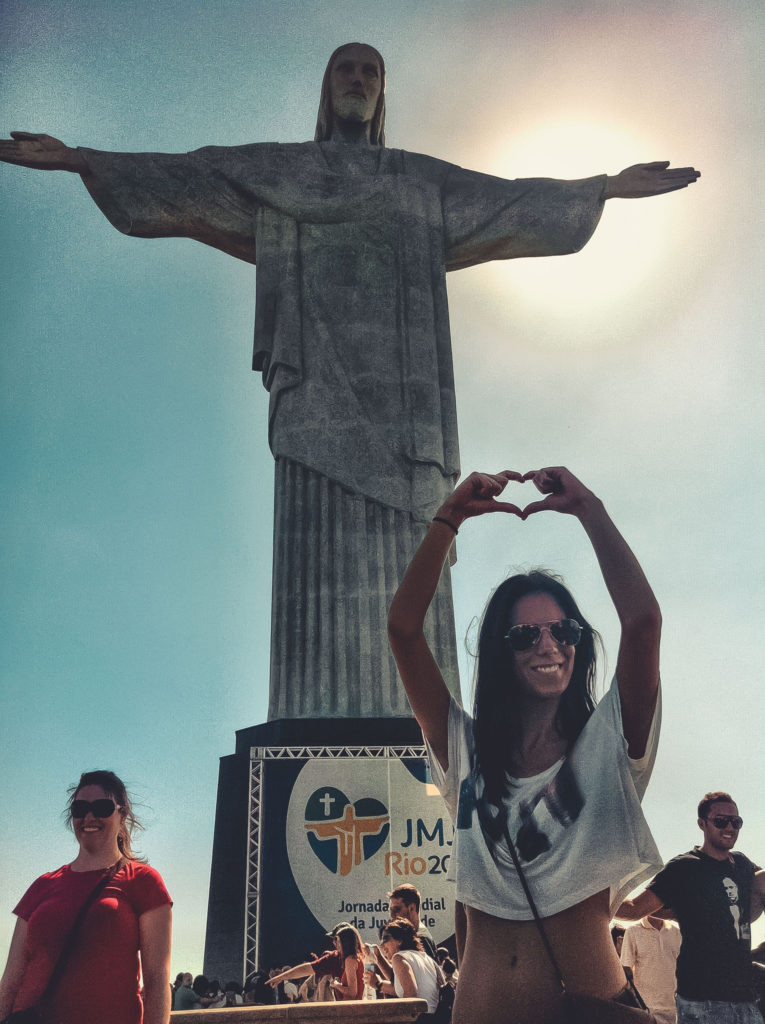 Selarón
You can easily spend a whole day just wandering the streets of Rio and get lost there. In the old town you will find a place, where you can go a short way, taking the only tram in Rio de Janeiro. Don't miss the area around Santa Teresa or Lapa and its famous Selarón stairs.
Beaches of Rio de Janeiro
Well, there is no stay in Rio without a stay at the beach. If Copacabana is too crowded for you, go a little further to Ipanema. Next to the beach you will find the Arpoador rock, a popular place for Cariocas spending their evening, watching the sunset.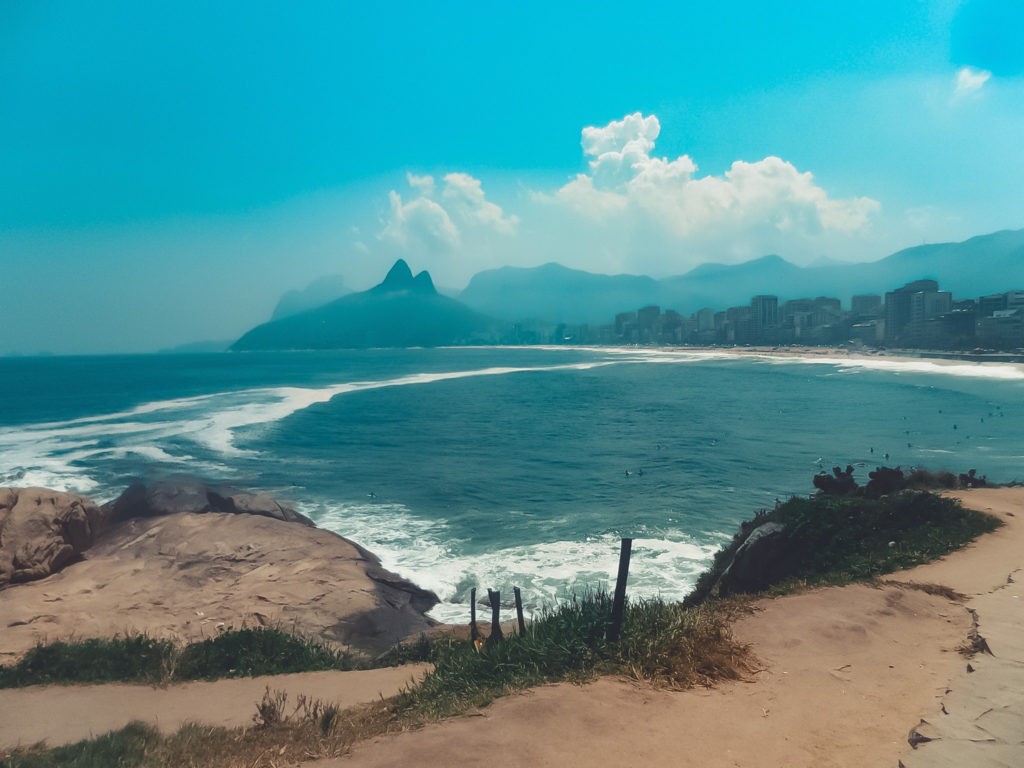 Maracana stadium in Rio
It is nearly impossible to not get around soccer, once you are in Brazil. Make it easy for yourself and get a ticket for a match of one of the local clubs in Macarana stadium. An experience that is worth it in football enthusiastic Brazil.
Day trips
You can easily spend weeks just exploring the nature around Rio or visiting cities close by.
From Rio to Buzios
Where do you go for a weekend trip when you live in Rio de Janeiro? To the peninsula of Búzios, the hot spot of the rich and famous of Brazil. It took us two hours by car - the way back on Sunday night was a tad longer - to get there. The former fishing village of Búzios is filled with pricy restaurants, galleries and luxury boutiques. It still didn't seem to have lost any of its old charm.
People know each other here: During the day you meet at the beach, at night in one of the night clubs without even setting something up. As a midnight snack they mostly serve huge sushi rolls in the clubs by the way.
I can highly recommend a trip to Búzios before heading back to hectic Rio.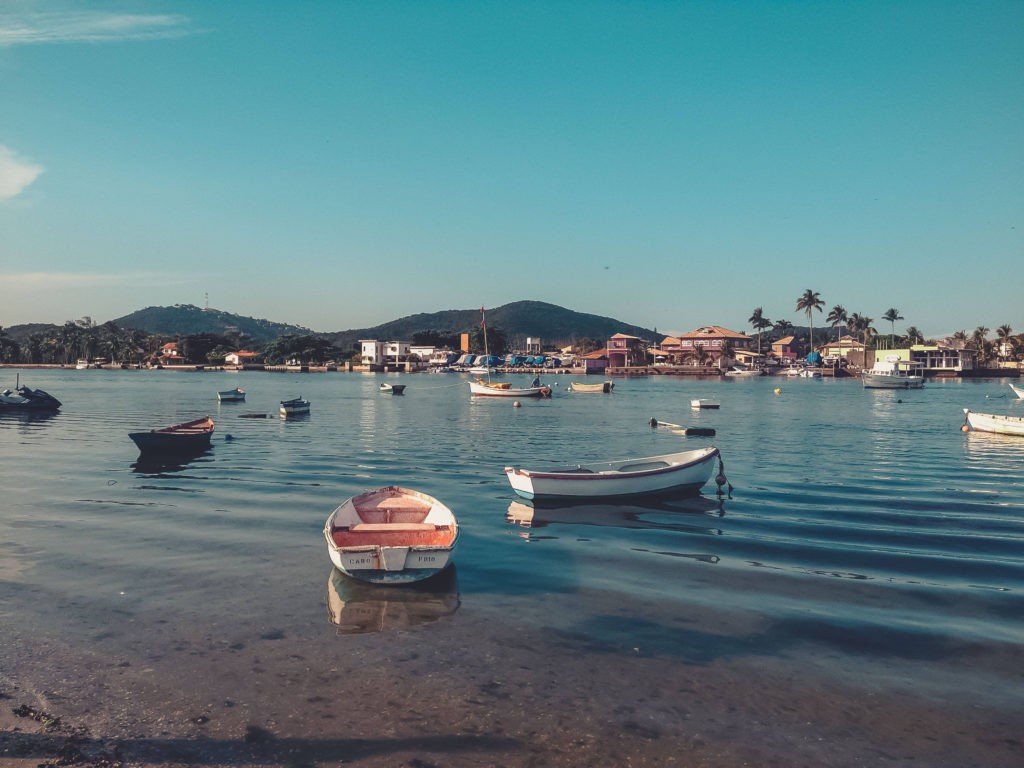 From Rio to Sao Paulo
To go from Rio de Janeiro to Sao Paulo takes a bit more than six hours by bus. That makes it perfect for an overnight ride in a Leito bus. You don't pay more than twenty Euros for a 600k drive.
At first sight, Sao Paulo doesn't have as much to offer as Rio with all its famous sights. Anyways, the street life is even more colorful in Sao Paulo, nightlife is crazier and the traffic is as bad as it is in Mexico City. At rush hour we make our way through the city, looking for a place to eat. We don't even stop the car. The waiter yells from the other side of the street that everything is full. It takes us more than an hour to find a restaurant and makes me wish we were back in relaxed Rio.
From Rio to Belo Horizonte
Belo Horizonte. Pronounced by a Brazilian the name sounds as beautiful as its meaning: beautiful horizon. Probably my favorite word in Portuguese. The city is also around 600 kilometres away from Rio, but direction North, the opposite of Sao Paulo. Thanks to few tourists it is way more calm and authentic than the big cities in the South.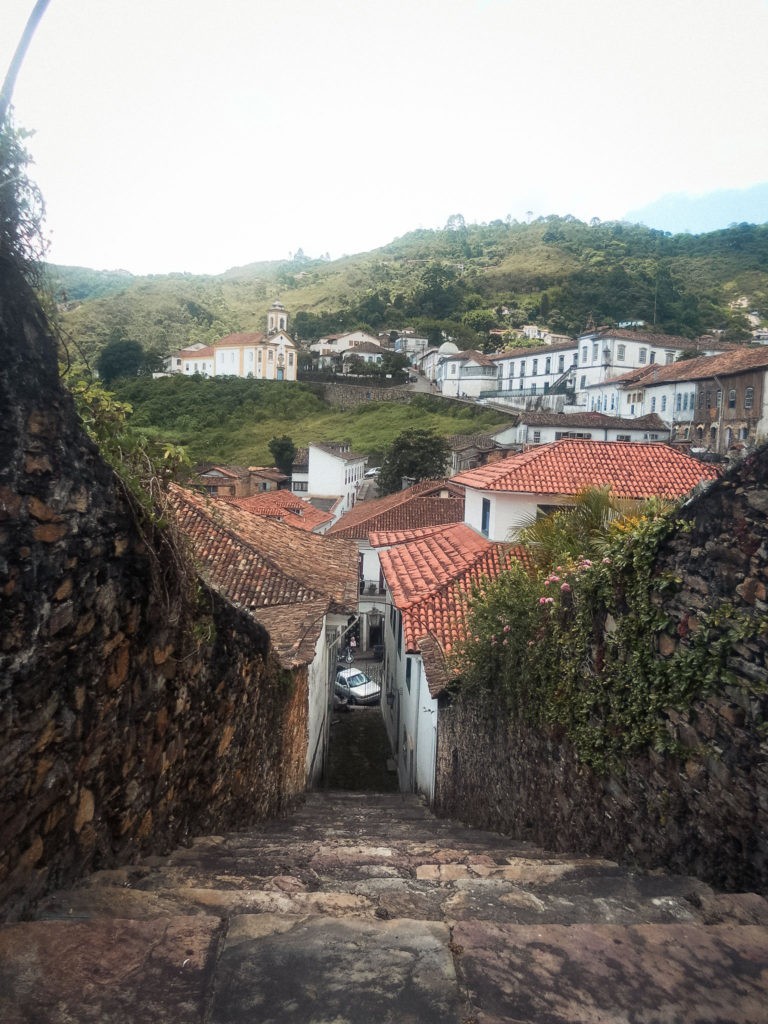 The best way to get around Belo Horizonte is by car. About an hour away, you will find the small town of Ouro Preto (black gold), named after its gold digger past. Small streets, green mountains and impressive churches make this town look incredibly unique and a perfect spot for a day trip from Belo Horizonte.
Food in Rio
The food! For sure one of my highlights in Brazil. Mostly because of all the fresh and cheap fruits, that taste so much better here than at home. In Brazil I got to know Acai, years before it made its way to Germany. Another thing to be missed are Paos de Queijo, most delicious cheese balls on earth. But there are also strange combinations, like the habit to eat everything with ketchup. In Rio they even serve it to your pizza. Sorry Italians!