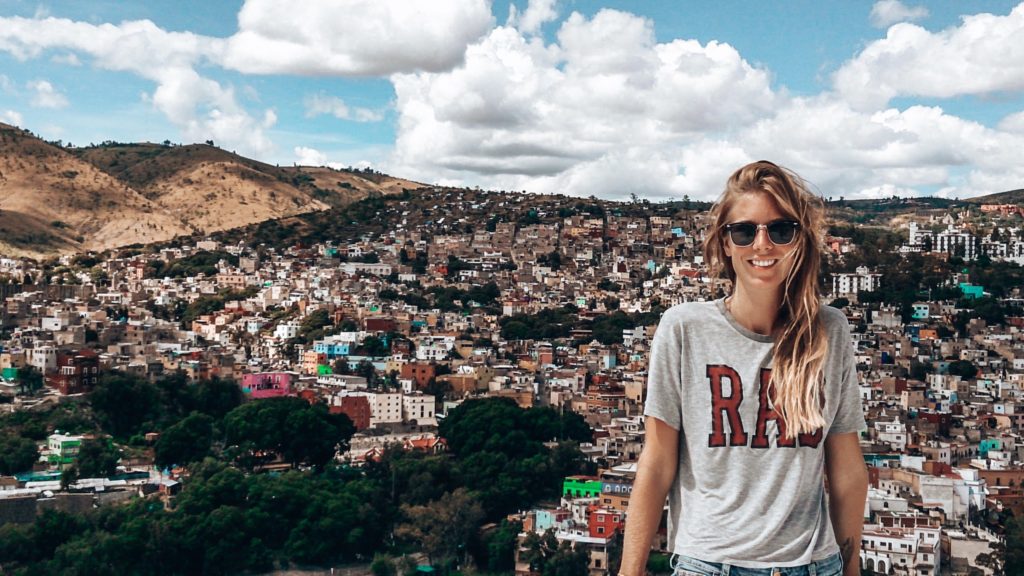 Hey - good that you are here!
I am Tamara, 31 years old, mum, author, nomad. My inability to spend more than a few months in the same place has taken me around the world for the past twelve years.
Everything started after graduating from school in 2007, when I went to Australia by myself and stayed for almost two years. Since then, I feel at home everywhere. Two semesters abroad in Sweden, two in Mexico and six months internships each in Ghana and Madrid where the result of my bachelor studies. In between, countless backpacking trips through Asia, Europe and South America - and another year in Mexico.
During that time, writing became not only my hobby but my job. I write novels, ebooks, articles for various online magazines and of course this blog - not only about travelling, but everything that I associate with it. That means a healthy, plant based nutrition as well as sports and a sustainable lifestyle.
I am a vegetarian for more than fifteen years and by now try to avoid all kinds of animal products. Sustainability and the protection of the environment are therefore not only a big part of my life, but also of this blog.
I couldn't live without sports, even when traveling. Basically I am attracted to everything that pushes me to the limit: surfing, climbing, running... Still, I learned to appreciate yoga and meditation during the past couple of years, which gave me more stability in my daily life.
When it comes to social projects, I like to work on a long-term basis with organizations with which I have a personal connection - such as Plan International in South America and the German Association for Premature Infants. Further information about projects that I got to know and how you can donate or support yourself, you will find here.
Any more questions?
Send me a text to info@odysseyer.com or use the contact form!
If you would like to work with me, look at former projects and possibilities to collaborate .