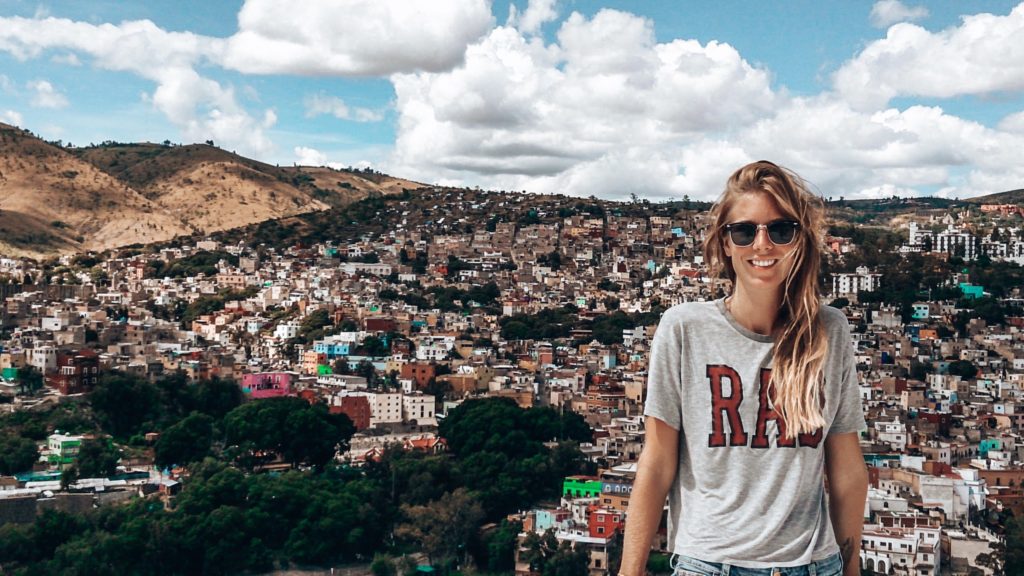 Hey - good that you are here!
I am Tamara, 31 years old, mum, author, nomad. My inability to spend more than a few months in the same place has taken me around the world for the past twelve years.
Angefangen hat alles nach meinem Abi 2007, als ich allein nach Australien ging und fast zwei Jahre blieb. Seitdem fühle ich mich überall zu Hause. Zwei Auslandssemester in Schweden, zwei in Mexiko und jeweils sechs Monate Praktikum in Ghana und Madrid waren die Bilanz meines Studiums. Dazwischen unzählige Backpacking Trips durch Asien, Europa und Südamerika – und am Ende ein weiteres Jahr in Mexiko.
During that time, writing became not only my hobby but my job. I write novels, ebooks, articles for various online magazines and of course this blog - not only about travelling, but everything that I associate with it. That means a healthy, plant based nutrition as well as sports and a sustainable lifestyle.
I am a vegetarian for more than fifteen years and by now try to avoid all kinds of animal products. Sustainability and the protection of the environment are therefore not only a big part of my life, but also of this blog.
I couldn't live without sports, even when traveling. Basically I am attracted to everything that pushes me to the limit: surfing, climbing, running... Still, I learned to appreciate yoga and meditation during the past couple of years, which gave me more stability in my daily life.
Wenn es um soziale Projekte geht, arbeite ich gern langfristig mit Organisationen zusammen, zu denen ich einen persönlichen Bezug habe – wie Plan International in Südamerika. Weitere Infos über projects that I got to know and how you can donate or support yourself, you will find here.
Any more questions?
Send me a text to info@odysseyer.com or use the contact form!
If you would like to work with me, look at former projects and possibilities to collaborate .