The Yucatán peninsula is the first port of call in Mexico for most Europeans. Flights to Cancún are sometimes available for as little as 300 Euros and the standards and general safety in Yucatán are much higher than in the rest of the country. Yucatán is actually a small country itself, where you can easily fill a holiday of several weeks. I will show you which places on the peninsula you must have visited.
Laguna Bacalar
Two hours south of Tulum lies this azure pearl of the Mexican Caribbean. Bacalar has no beach but only a lagoon, which is, strictly speaking, a lake. The water actually has seven different shades of blue, which is why Laguna Bacalar is also called the lagoon of the seven colours. If you have seen pictures of Bacalar: yes, the water is actually that blue. Since I am a real sea lover, I don't really know what to do at a calm lake - but in Bacalar you will find enough possibilities to occupy yourself in the water besides swimming. Nearly every hotel on the waterfront offers courses or rentals for stand up paddling and also kayak tours can be organized everywhere on site.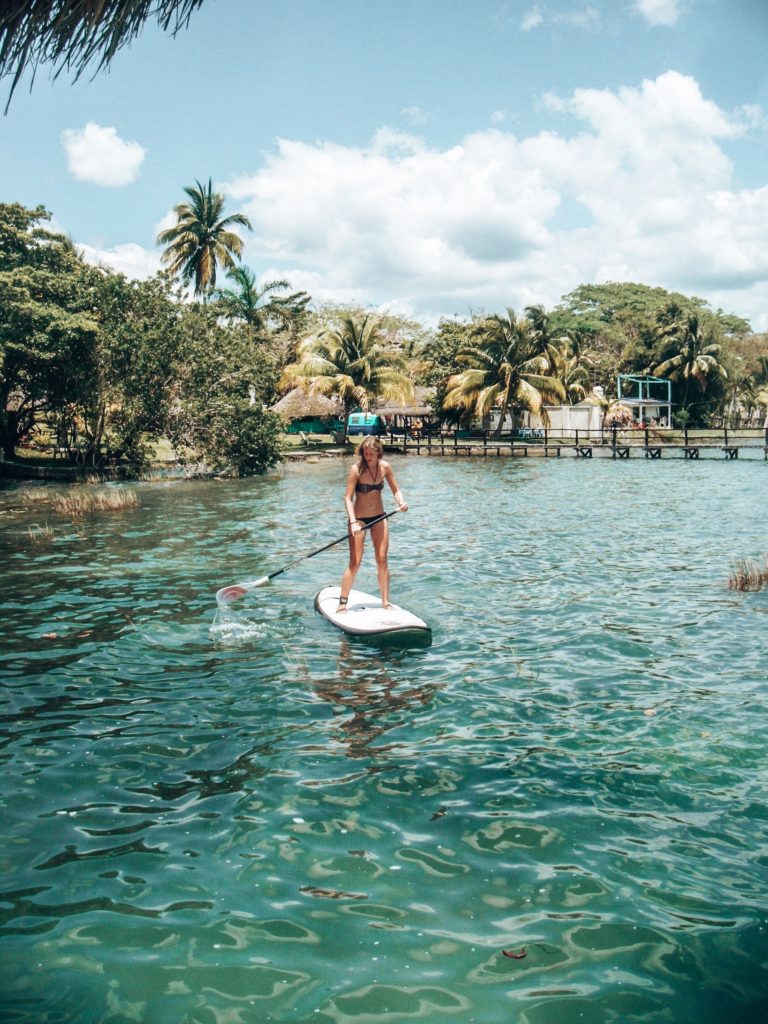 The small town of Bacalar is an absolutely sleepy nest, which can be a nice change to the rest of the peninsula. But after a few days it gets boring here very quickly.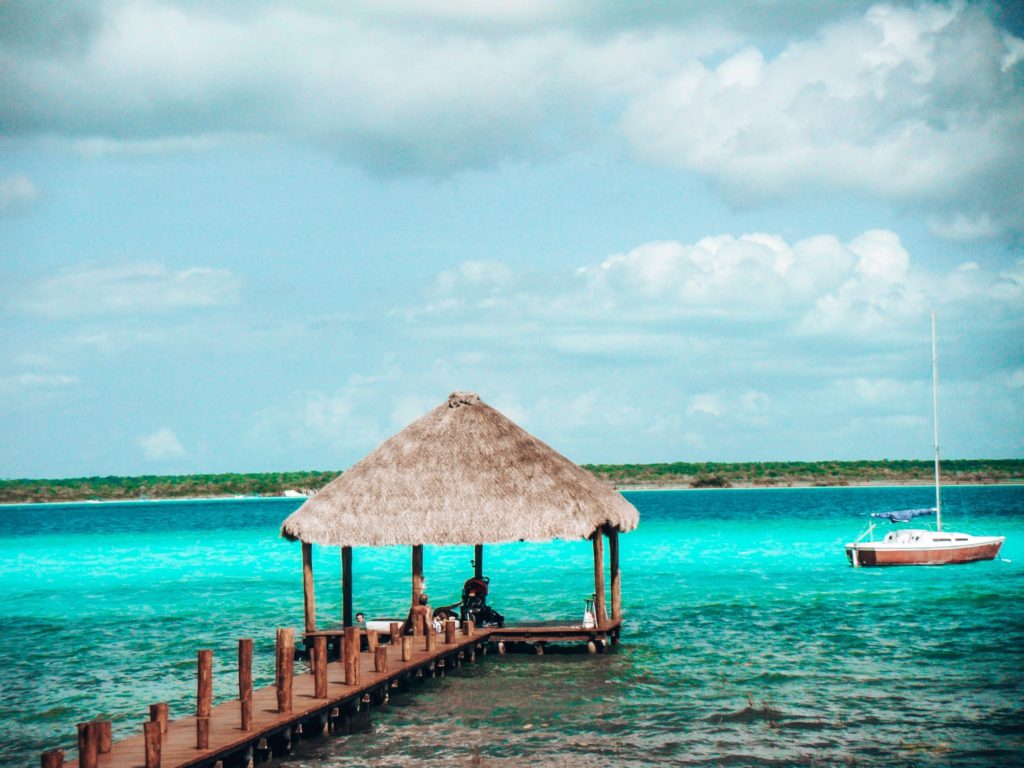 Hotels in Bacalar
Green Monkey: With a smaller budget you can live comfortably in a shared room or in a tent, directly at the lagoon. Breakfast and one hour of Stand Up Paddling are free of charge.
Los Aluxes: The hotel is especially famous for the swings at the back of the garden, which are a few meters from the sea. If you cannot afford to stay overnight, you can simply come here for lunch and then use the hotel's own lagoon section.
Tulum
A few years ago a real insider tip with hippie spirit, Tulum has now almost become the second Cancún. The Caribbean endless beaches are still a dream: perfect waves, white sand and palm trees in the background. However, I was shocked at how many hotels have been built in the last four years. There is no more free access to the sea, the way leads only through one of the many luxury hotels that have replaced the bungalows and beach huts.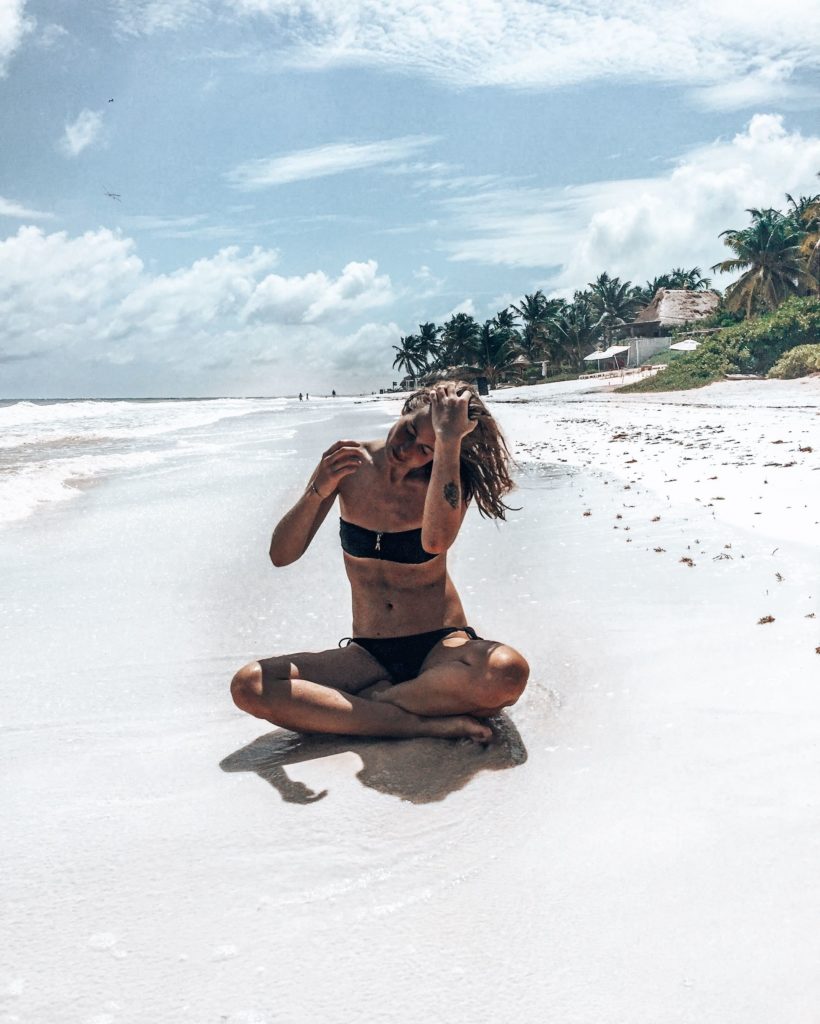 The city centre of Tulum is still quite alternative and characterized by hippie charm though. There are many vegan restaurants, shops with handmade jewellery and surfers walking barefoot through the streets.
The most popular attractions are of course the cenotes and Mayan sitesaround the city. I wrote down for you, which ones are the best.
Cancún
Without being a big fan of the tourist hotspot Cancún: the beach is actually one of the most beautiful I have ever seen. Not because of its atmosphere - it is much too full and overbuilt for that. However, you will not find whiter sand and more turquoise water anywhere else. Otherwise, Cancún consists of hotels, malls and nightclubs and is only worth a few days at most.
However, during my last visit to Cancún I was able to get to know another side of the city. In the rich quarter La Isla, right next to the hotel strip of the same name, every house has its own boat landing stage in the garden. Through hidden channels we went to the sea for snorkeling. Here the water is actually even bluer than a swimming pool. Outside of sun loungers and beach bars one notices how beautiful it must have been here once.
Akumal
The famous turtle beach Akumal is one of the most beautiful beaches of the Riviera Maya, despite the crowds of tourists. If you arrive early in the morning, you can watch countless turtles in the water eating. Without shyness they swim right past you, emerge again and again and swim back to the bottom of the sea. But you should be careful not to touch the turtles or swim after them. The best thing is to just drift with your snorkel on the surface and watch everything from above. When the beach fills up, you can often see crowds of tourists around a turtle, who all want to take a photo with it. Can't be long until the Mexican government puts a stop to this.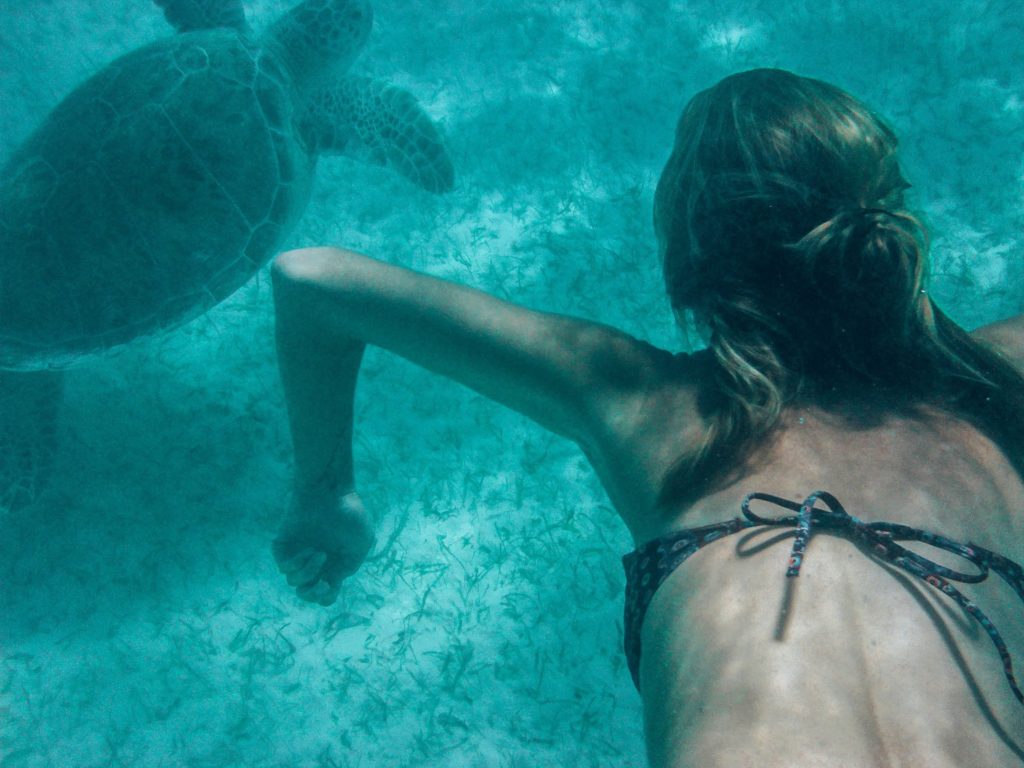 Playa del Carmen
Playa del Carmen has two faces: on one side the main shopping street, full of tourist shops, restaurants and nightclubs and on the other side great neighborhoods with cozy, colorful houses, small cafes and typical Mexican good mood holiday feeling. But the city beach is not very nice for the Riviera Maya. It is worthwhile to drive a few minutes further to Akumal or Puerto Aventuras.
Isla Mujeres and Cozumel
Both islands are well suited for a day trip from Cancún or Playa del Carmen, but are completely overcrowded. You can cycle around Isla Mujeres within a few hours. You will find a breeding station for baby turtles and several amusement parks with activities like ziplining or rafting.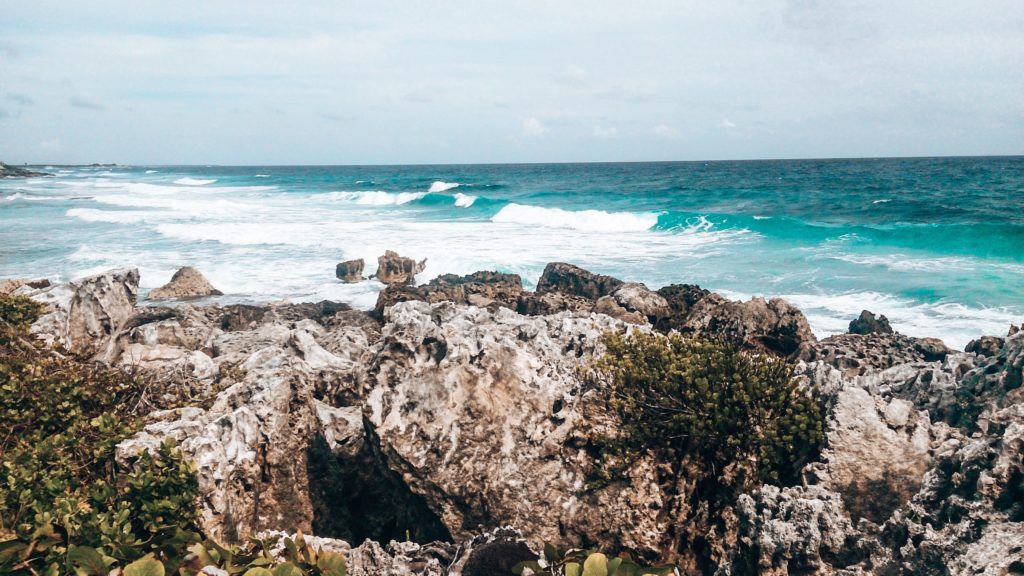 Isla Holbox
In Holbox I would even spend a whole holiday. There are neither paved roads nor cars and you will find the relaxed, carefree vibe that I miss a little bit in the rest of Yucatán. Holbox can be reached by ferry from Chiquilá, three hours north of Cancún.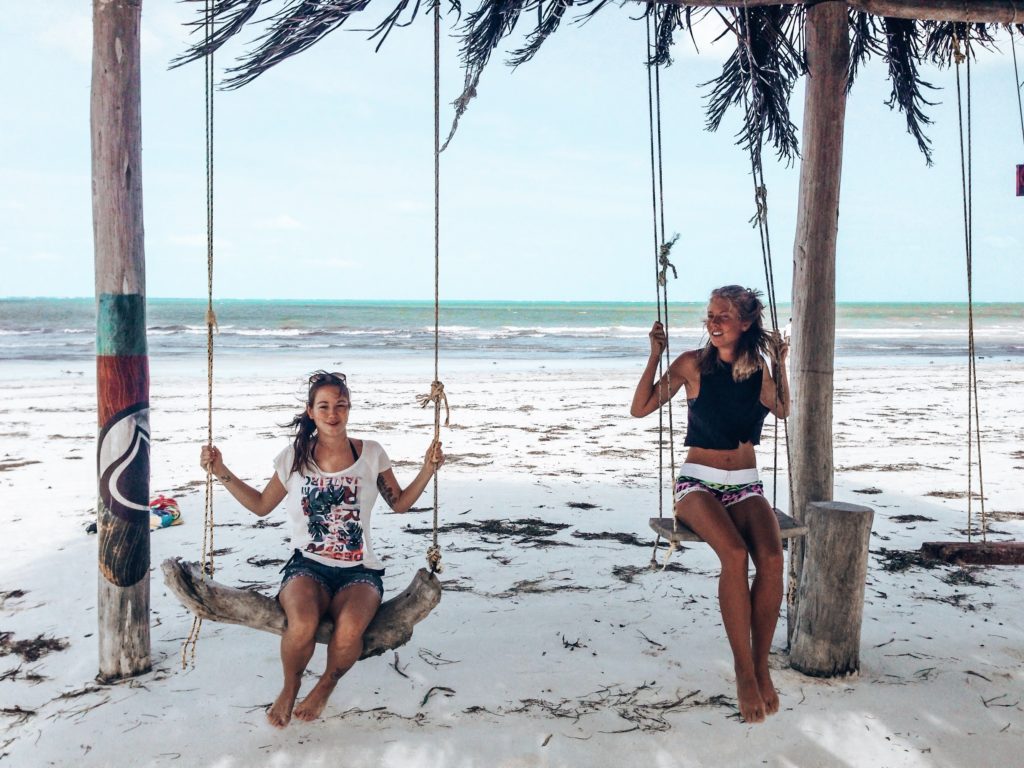 At sunset you swing onto one of the swings or hammocks in front of Hotel Zomay and listen to the sound of romping children, dogs and the conversations of relaxed people sitting on picnic blankets.
Waterparks at Riviera Maya
If you have ever travelled along the Riviera Maya, you have surely noticed the countless posters of the various water and nature parks: Aktun-Chen, Xcaret and many others. In principle, they only sell completely overpriced, what you can find in Mexico anyway already in the wild and mostly completely free of charge: cenotes, rafting in the river, snorkeling tours and reconstructed pyramids. On my last visit we went to the Xcaret because of a children's birthday party and no, I really cannot recommend these parks. Of course there is nothing natural in these nature parks and there is not much to experience for a lot of money. Save yourself money and time and explore the area outside of resorts and parks where there is clearly more to discover.
Bucket list: Las Coloradas and Sian Ka'an
I'm glad that we are coming to Yucatán at least once a year, because I always think of something new that I haven't seen there before. This year's list includes Las Coloradas, the pink lagoon in the north and the Sian Ka'an Biosphere Reserve in the far south.
Summed up
The Yucatán Peninsula is perfect for a road trip, as there are many great places to see and a lot to experience. In two weeks holiday you can do something different every day: dive with turtles, climb pyramids, visit a cenote, relax on the Caribbean beach or explore the wildlife. I miss my Mexico feeling, though. I like cheap Mexican restaurants that consist of one room with white plastic chairs and countless kinds of glued salsas on the table, but serve the best tacos or quesadillas for a few cents. Unfortunately you will rarely find something like this in Yucatán.