After you have spent some time in India and survived the hectic Indian cities , there is nothing more relaxing, than to end your stay in India at the beaches of the West coast. Or are you traveling to India for the first time and you are looking for a gentle start? Hippie mecca Goa is completely different from the rest of the country and it set me a bit more at peace with India as a travel destination. Find the most beautiful places along the coast.
Panaji
Goas capital is the living prove that Goa was British until the late sixties. All the cafés, the architecture and even some churches don't have anything in common with Hinduism or the Indian life how you got to know it.
Party beaches in Goa: Calangute and Palolem
If you are looking for excessive parties that last all night, Calangute is the place to go. Especially on New Years, hundreds of people come here to celebrate at the beach. Palolem offers numerous beach bars and restaurants to enjoy the sunset at the beach with a drink in your hand. In Palolem, people were super annoying though and followed us with their cameras even into the water.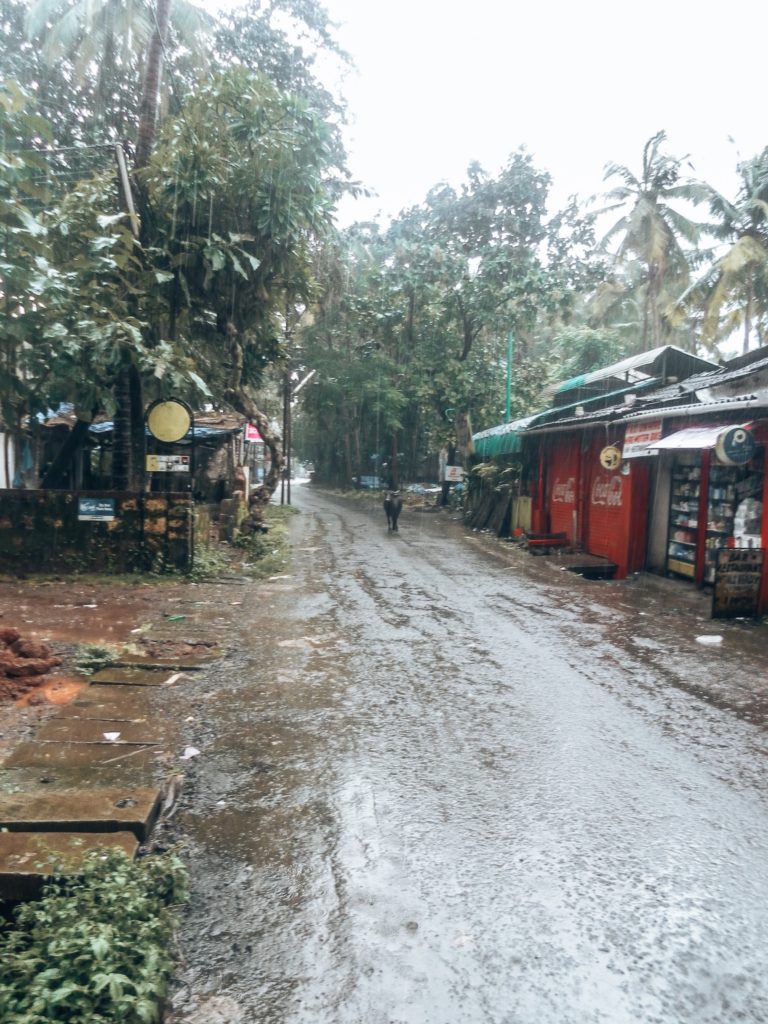 Patnem and Betul
Patnem is, though it is right next to Palolem, a nice and quiet beach with colorful cabins and only few people. Even prettier is Betul, in the South of Goa. A lonely paradise beach with palm trees and pure nature.
The best thing to do, is renting a scooter at arrival and take your time to discover the coast. There are small bays everywhere with not many people around, where you can find a cheap place to stay.
Anjuna
The beach of Anjuna is not even incredibly pretty but its huge hippie market makes it popular for tourists and Indians. There is no better place to shop for clothes, scarfs or jewellery.
Goa: Useful tips
You should travel during the dry season from October til March. Even in the beginning of October many streets were still flooded and we had to walk through knee high water. Thanks to the tropical climate, temperatures are around thirty degrees all year.