After spending more than a year in Australia, there is one thing, I can say for sure: the Australian east coast is my favorite and combines many of my favorite places of the continent. If you only have a couple of months, or even weeks, for your Australia adventure - at the east coast you get to see the most in the shortest time. Starting with Sydney, the exciting capital, the Blue Mountains, amazing beaches and exotic wildlife. The way from Sydney to Cairns is perfect for a road trip - no matter if you go in a car or a camper - and within a month, you see all the highlights along the route without rushing or missing anything.
Do you prefer wilderness, hiking and the simple things? Then read my article about my Road Trip through the Outback from Alice Springs to Darwin.
Organisation
You can start your trip in Sydney and go up to Cairns, or you can do it the other way around. Just try to avoid the Australian winter from June to September in Sydney, as it gets quite chilly and rain season from December in March around Cairns and the Queensland region.
Sydney
Filling an article only with travel tips for Sydney wouldn't be a problem, so here I stick with my highlights for a perfect start into your adventure.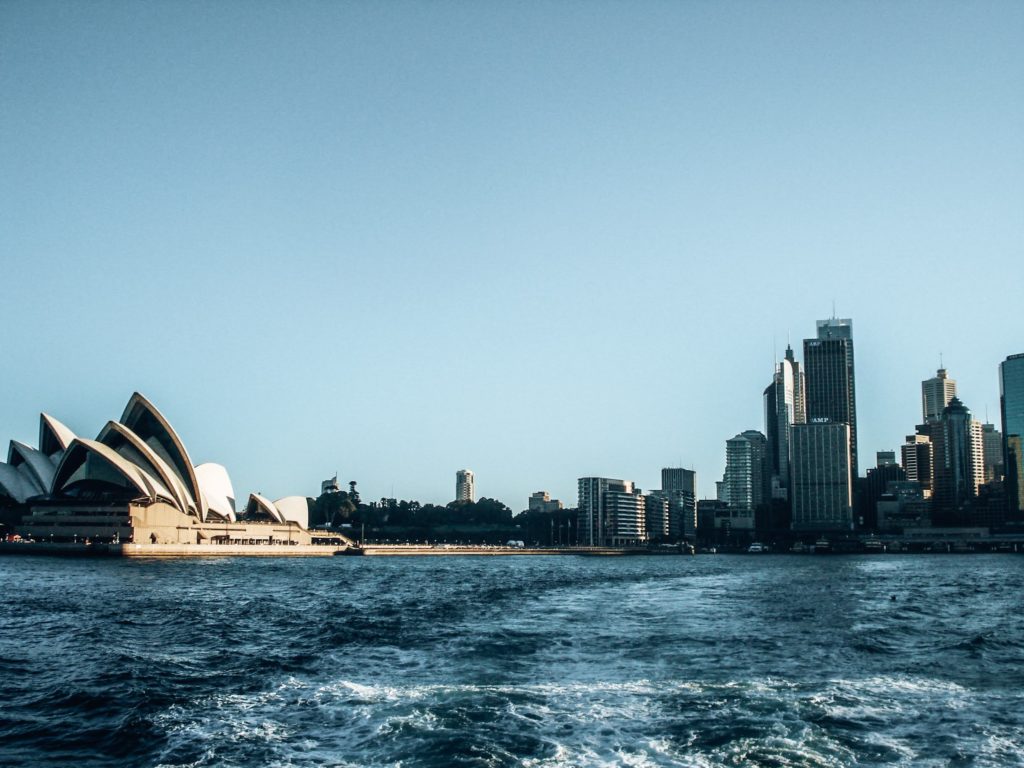 Blue Mountains
Reserve one of your days in Sydney for hiking and ziplining in the Blue Mountains. There are various hiking trails with waterfalls, view point and the purest nature. You reach the Blue Mountains by car, bus or train, taking about one hour from Sydney.
Sydney Coastal Walk
If you like beach and the sea better than forest and mountains, Sydney Coastal Walk might be for you. You don't have to walk it completely (that would take a couple of days) but rather take the car until Palm Beach and climb up there to enjoy the view over Sydney's northern coast.
Harbour Bridge Climb and Skydiving
Adrenalin junkies can either climb up the Harbour Bridge or throw themselves out of a plane at Wollongong beach. Skydiving isn't the cheapest in Australia but where else would you have such a view? For me, it was worth every cent to fly above Sydney's beaches after a 60 seconds free fall.
Byron Bay
You could stop every couple of meters on your way from Sydney to Byron Bay and there would be a great beach and stunning nature. The most popular stops are Port Macquarie and Coffs Harbour, but I have to admit, that we didn't take a real break before Byron Bay. In Byron Bay you should at least spend a couple of days and get sucked into the vibe of the surfer village. From there you can also go to Nimbin, Australia's hippie mecca, where everyone got stuck in the 60ies and selling drugs in the streets is unofficially permitted.
Gold Coast and Surfers Paradise
After seeing Byron Bay, you keep going up to Gold Coast and Surfers Paradise, which both isn't really interesting if you are older than eighteen. If you like bar hopping and pub crawls however, you will have fun there. My eighteen year old me loved going to Surfers - which is just a small part of Gold Coast - on the weekends. By now, hotel chains along crowded beaches aren't really my thing anymore.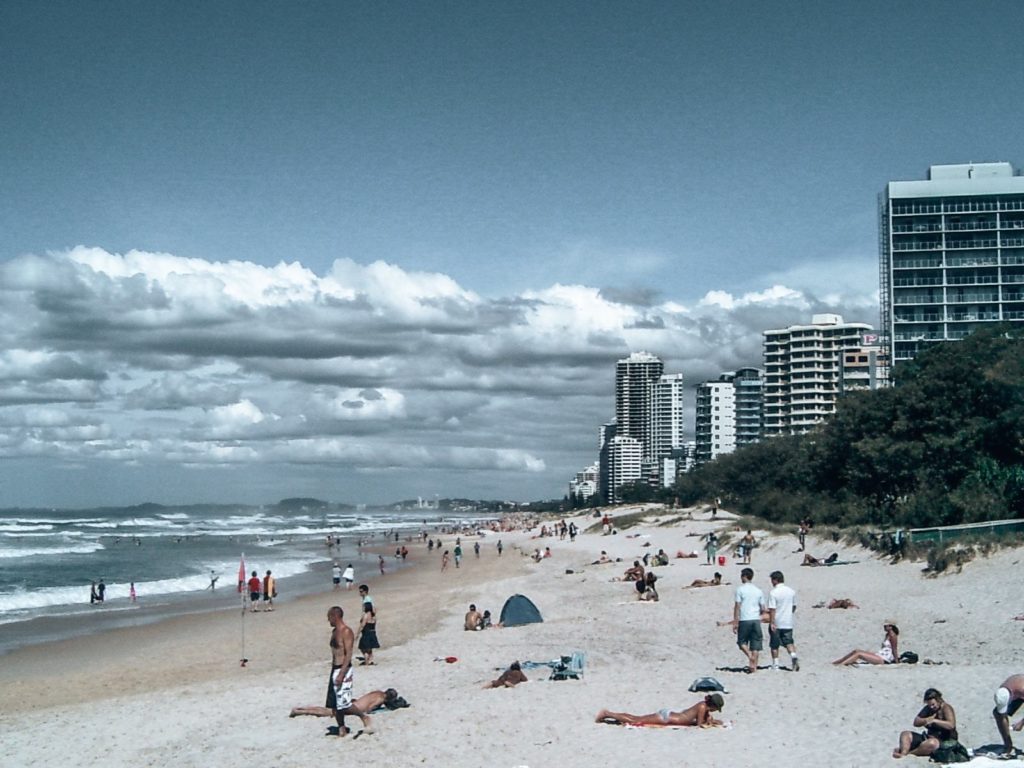 Brisbane
Brisbane, one hour north of Surfers Paradise, is the next big city on your route. I liked Brisbane so much, that I stayed a couple of months. The downside is, that there is no beach. They just put an artificial city beach instead.
Lone Pine Koala Sanctuary
One hour away from Brisbane, there is the Lone Pine Koala Sanctuary, where more than 130 koalas get raised. There is also a huge area for kangaroos and you are allowed to pet or feed the animals.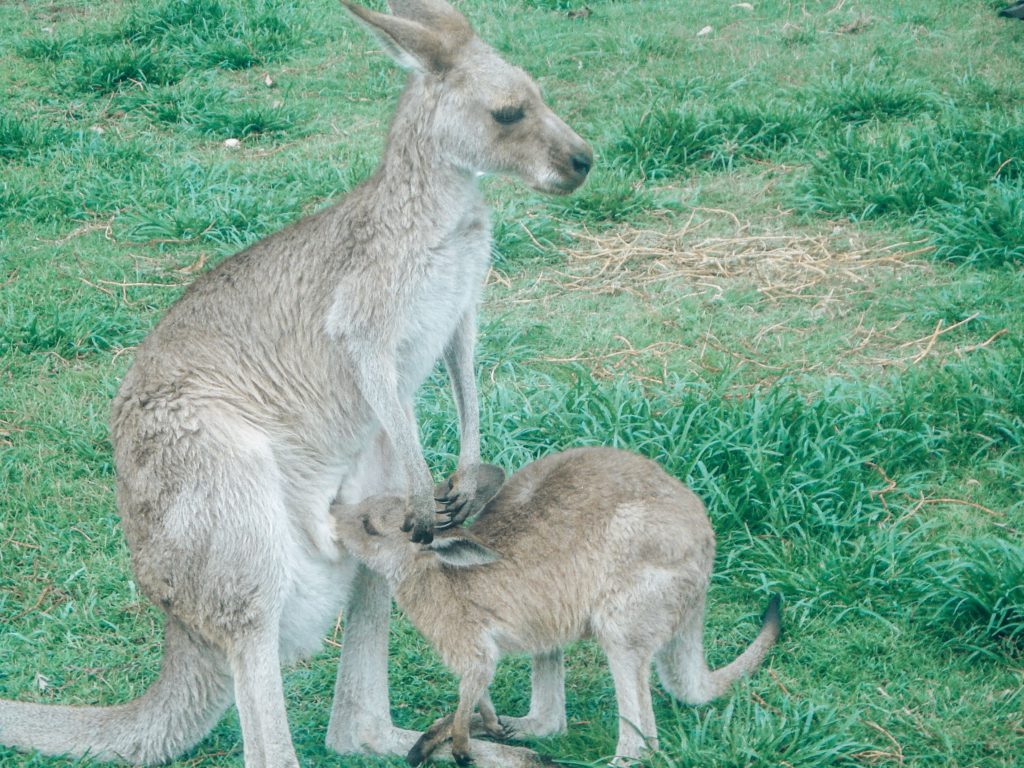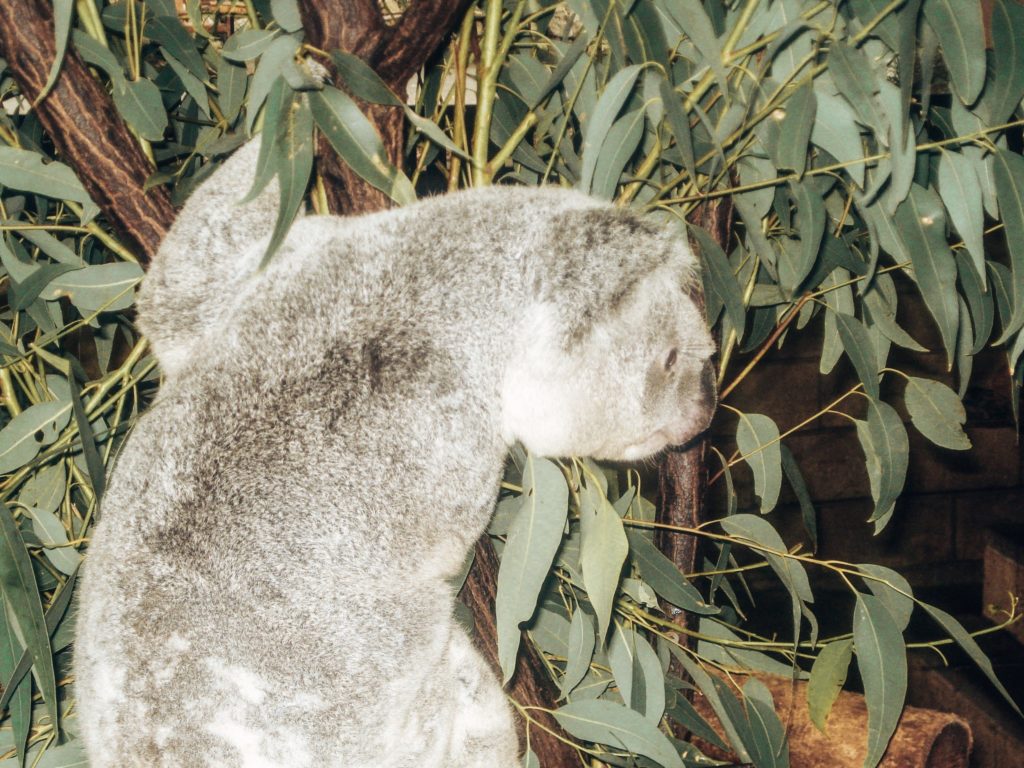 Noosa
A little more up North, there is the real surfer's paradise: Noosa. Beautiful beaches and perfect waves. In the jungle around town there are countless waterfalls, for you to swim in.
Fraser Island
A must-see on your way up North is Fraser Island and the bluest of all blue lakes, Lake McKenzie. Most travelers visit the island through a guided tour from Rainbow Beach or Hervey Bay.
I don't know if it is possible, to visit Fraser Island without booking a tour. For sure you are not allowed to sleep outside a camp, as there are tons of poisoning spiders, snakes and crocodiles. It is way more fun anyways, to sit around a bonfire and tell stories with a bunch of other people.
Whitsunday's
During one year in Australia, I didn't manage it even once, to do a sailing trip to the Whitsunday islands. Well, at least like that I have a reason to come back. The trips start in Airlie Beach and include a multiple day boat trip and snorkeling through the Great Barrier Reef.
Cairns
Beaches around Cairns are a dream. Mission Beach in the South or Cape Tribulation in the North, will make you feel like if you stranded right in paradise. Cairns is just another big city in Australia, no more, no less. If you rented a camper however, it is the perfect place to give it back and fly back to either another city in Australia or back home.