Even though they are absolutely beautiful, the Caribbean beaches of the Yucatán peninsula - you will never have them for yourself. I will tell you a few alternatives that have not yet fallen victim to tourism completely or at all. Even though they are even prettier than their famous counterparts in the East. Here are my secret tips for the most beautiful beaches in Mexico.
The most beautiful beach in Mexico: Maruata
Maruata, on the Pacific coast of Mexico, is my paradise on earth. That may not even be 100 percent due to the beach itself. Even though it is beautiful, long and white, with coconut trees in the background - there are many dream beaches like that in Mexico. This one, however, has a magic that is second to none. There is not much in the village, except some wooden huts that are rented out by a family. Built into a slope, there is a hut on every level. If you stand on your terrace at the top of the hill at sunrise and look down on the sea and the deserted beach, you have the feeling of being the last person on earth.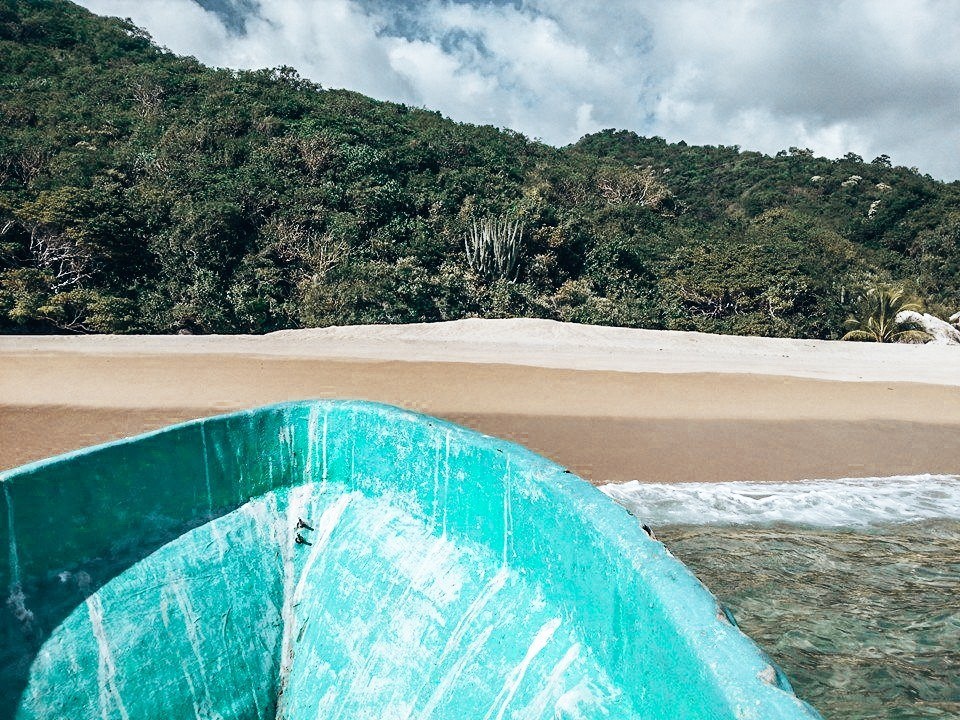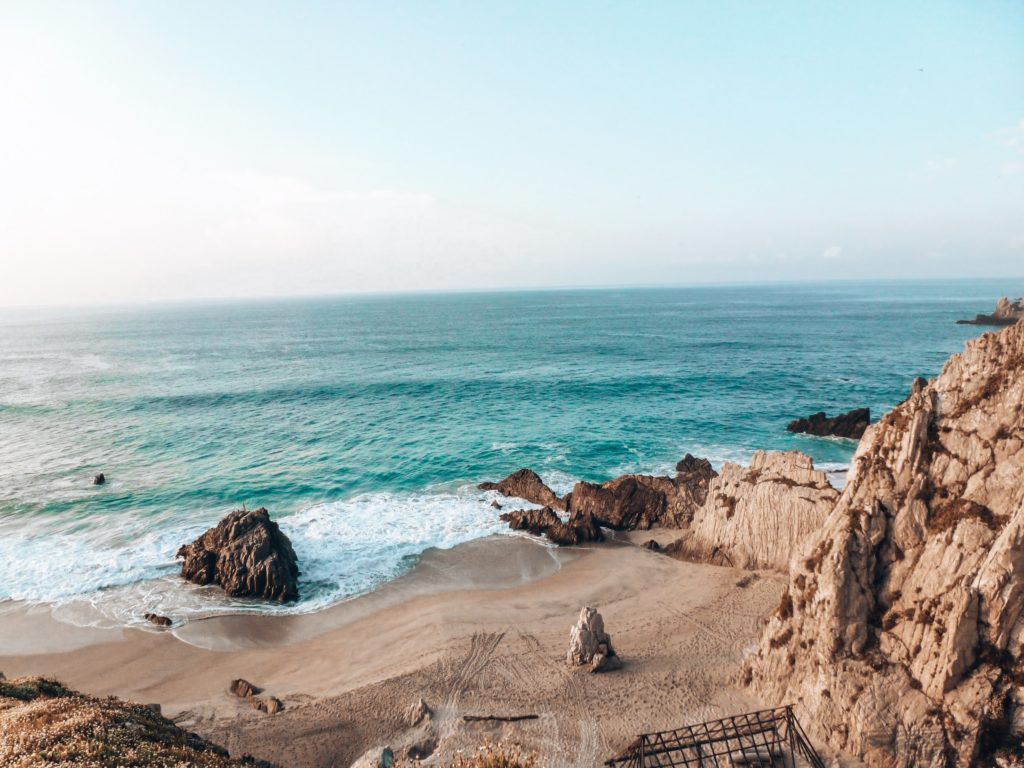 Maruata is located in Michoacán, one of the most dangerous states in Mexico, which makes it not very attractive for vacationers. A positive side effect is that the place is not in danger of being overrun by mass tourism in the next few years and you still have paradise mostly for yourself. However, you will need your own car to get to Maruata. From Guadalajara it's about a six hour drive and you should be prepared for some road checks. Even in a car full of Mexicans I was picked out by police every time and had to show my papers. As an alternative to the car, you can take a bus to Lázaro Cárdenas, the next bigger town, and continue from there by colectivo.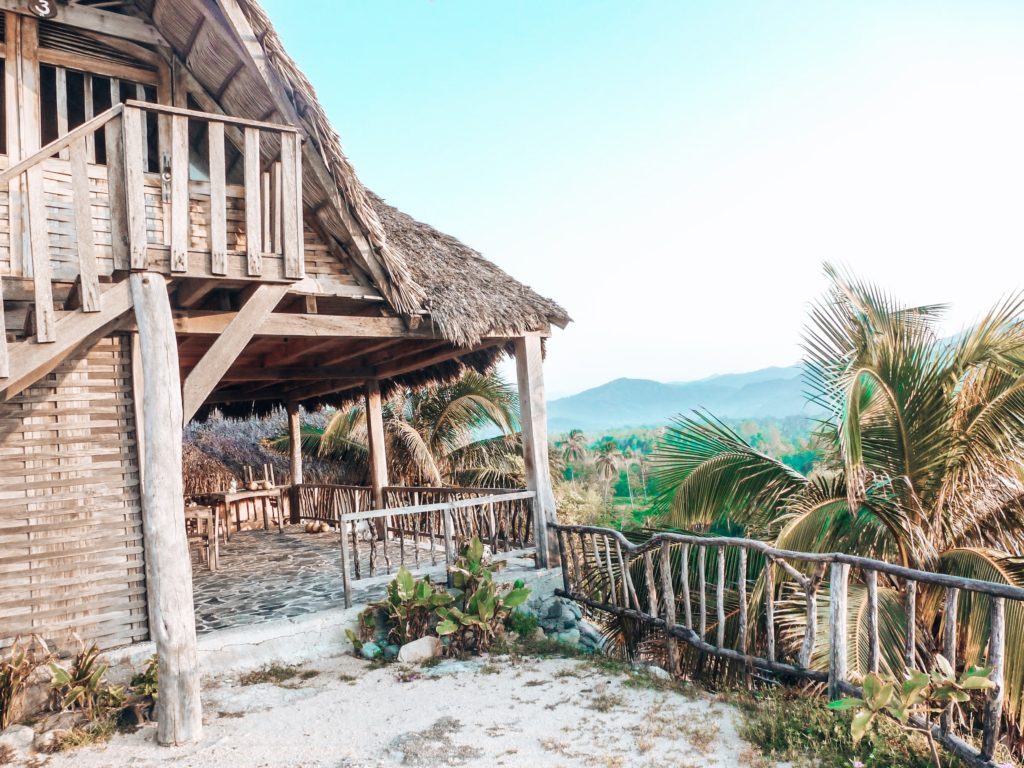 Turtle nests
From July to December you can watch turtles in Maruata almost every night as they lay their eggs in large holes and then head straight back to the water. Since there is hardly any tourism in Maruata, the beach is dark and empty. I had never seen a turtle lay its eggs before and at first I wondered where the incredibly loud moans came from. If you spot a turtle, make sure you are quiet, don't shine a light directly on it or disturb it in any other way.
Mexican beaches: La Ticla
La Ticla is located about one hour north of Maruata and is known a little better amongst tourists, especially surfers. The waves are perfect for surfing, but very high and strong if you want to swim. So it can take half an hour to get out of the water. La Ticla itself is a huge, wide beach, with many oversized cacti and bamboo huts that invite you to take a siesta. Here too you don't meet many people, except a few surfers with their own cars.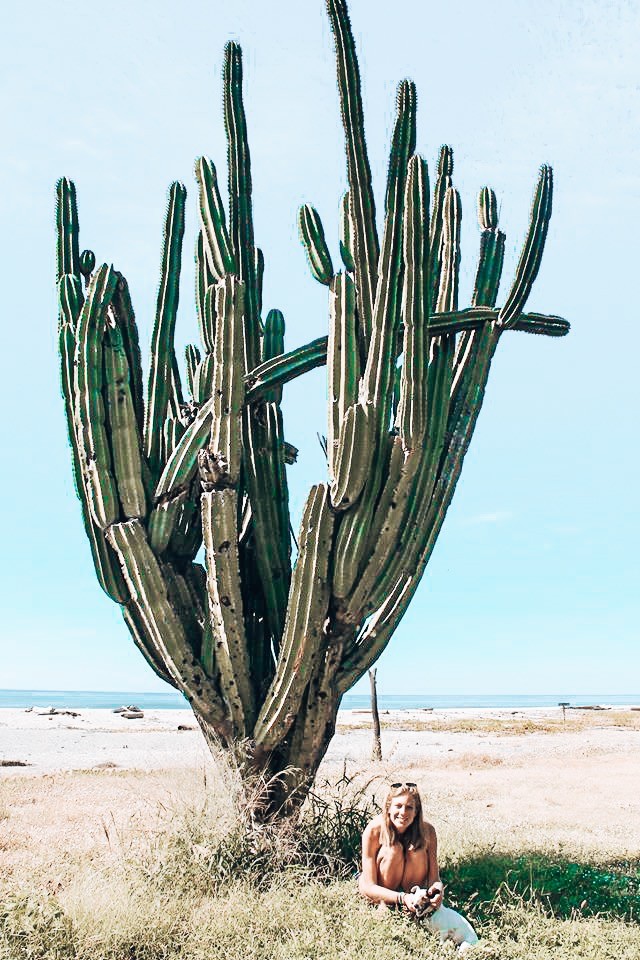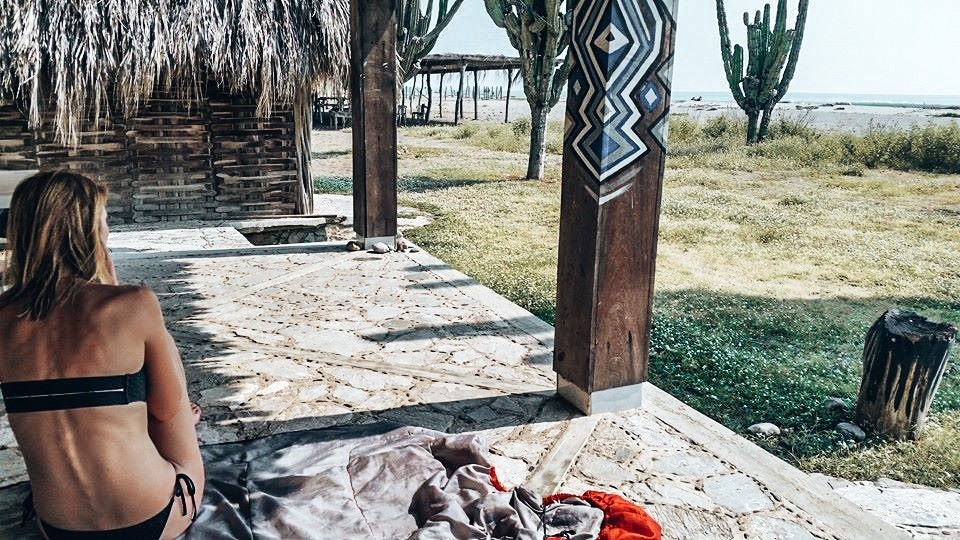 Mexican beaches: Pie de la Cuesta
Pie de la Cuesta, also located at the west coast, is, if at all, a little more known by Mexican tourists. The beach is located near Acapulco, where not many people get lost anymore. The city itself is quite run down and as tourists you mainly see older Europeans who bought their apartment here in the sixties when Acapulco was in its heyday, which they can't get rid of now. But after a ten minute drive you will reach Pie de la Cuesta, a rustic little village on a beach that separates the Pacific Ocean on one side and the Laguna de Coyoca (one of the largest freshwater lagoons) on the other. At the end of the sandy strip, both run into each other.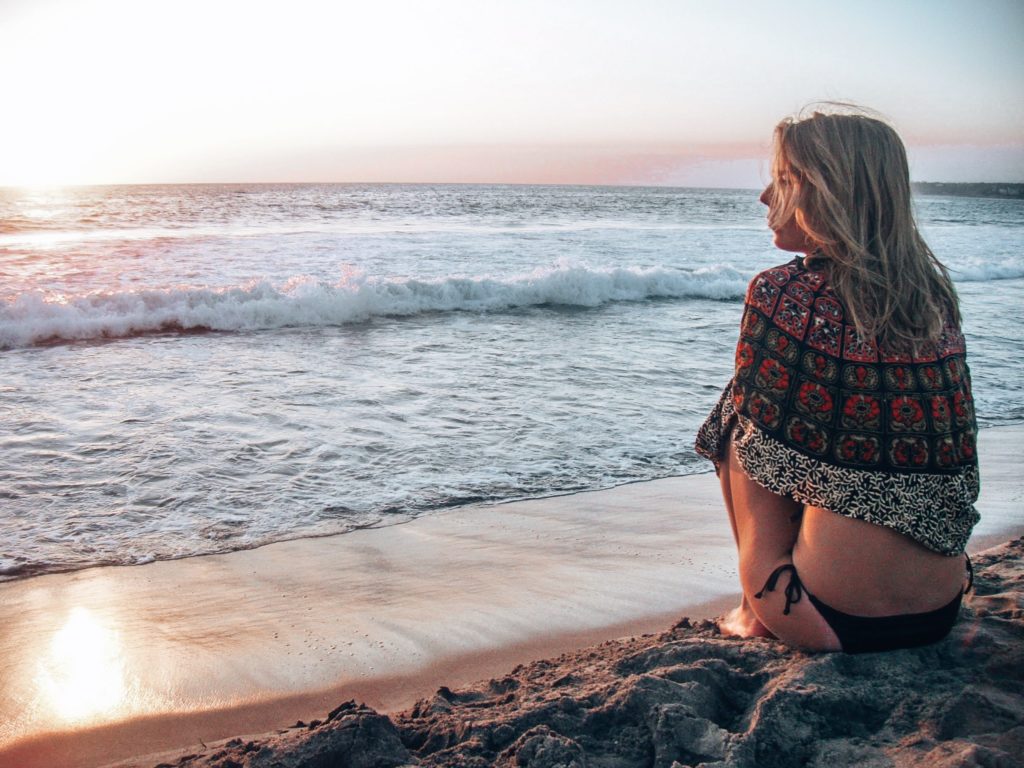 Pie de la Cuesta is perfect for sunsets and lonely beach holidays - apart from the horses that passed us every now and then.
Mexican beaches: Boca de Iguanas
The beaches of the Costa Alegre, the northern Pacific coast, are all poorly developed and nature is still untouched. Here, if at all, the emphasis is on ecotourism. In Boca de Iguanas, you will probably feel like being abandoned on a desert island. I was there for a beach festival, so there wasn't much loneliness. But even the many tents in the palm forest could not harm the beautiful landscape.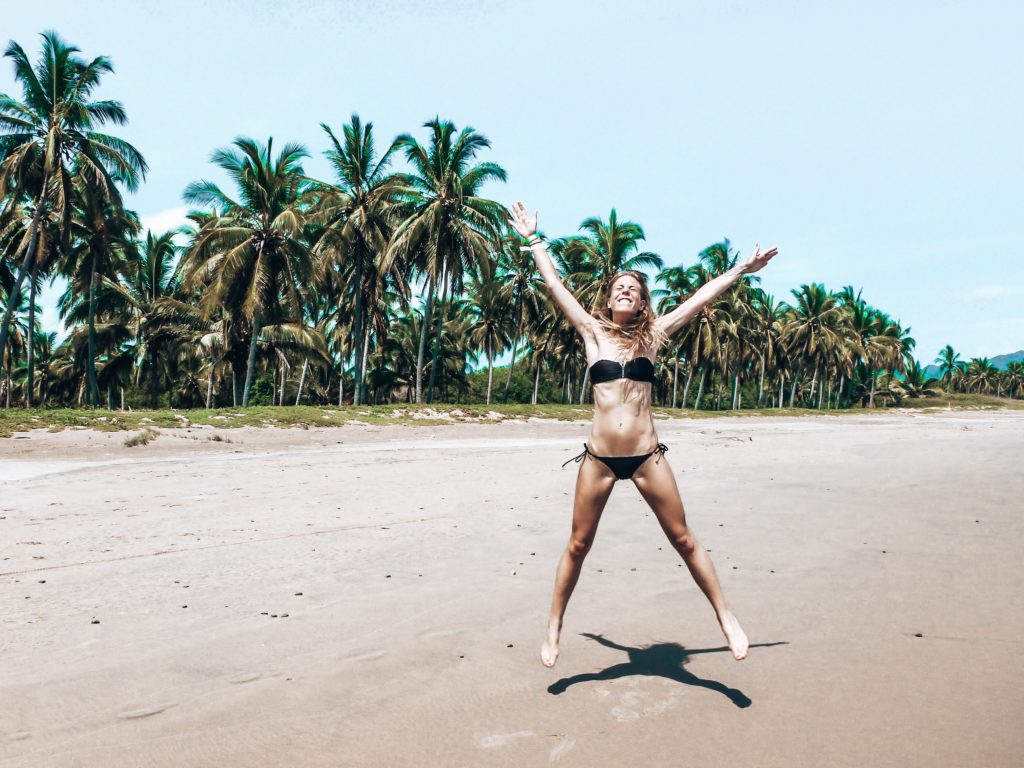 Getting there
From Guadalajara or Puerto Vallarta, there are good transport connections to the village of La Manzanilla, very close to the beach.
Chachalacas - Dunes in Mexico
Chachalacas, near Veracruz on Mexico's east coast, is not exactly what you expect from a real dream beach at first sight. The sand is yellow instead of white, the sea just blue instead of bright turquoise. But there are endless dunes where you can enjoy the sunset every night. Besides, there are hardly any tourists here either. You can reach Chachalacas by taking the bus to Veracruz or Xalapa and getting into a colectivo. If you are not a fan of colectivos or just have a lot of luggage with you, you can also take a taxi. It isn't far from there anymore.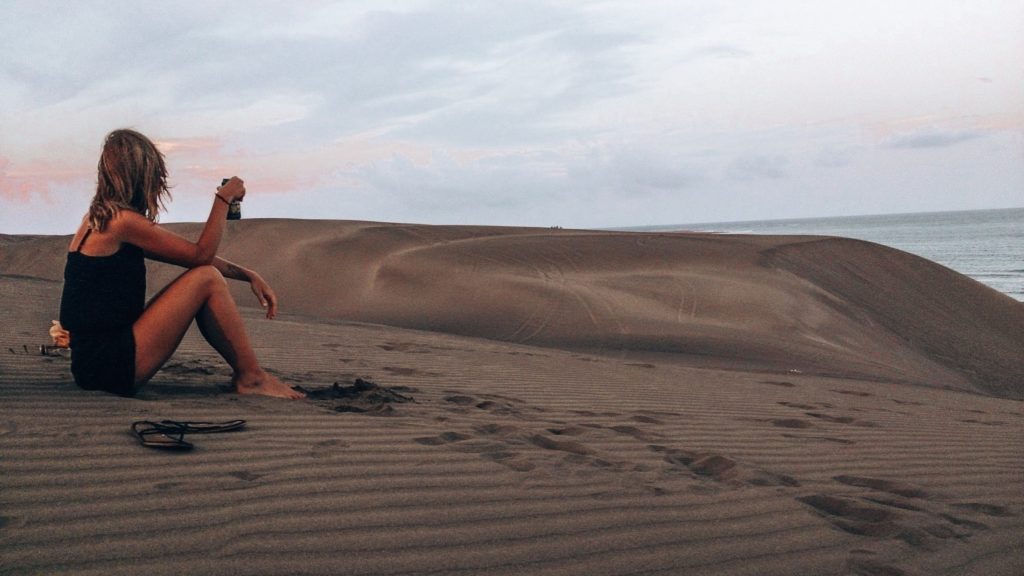 Beaches of Holbox
Even if Holbox isn't an insider tip anymore after it was THE insider tip in Lonely Planet - it is still less crowded than Tulum or Playa del Carmen close by.
At sunrise you have the beach all to yourself. At sunset that gets more difficult already. But the many people sharing hammocks in the water, the running dogs and playing children make the scenery at the Sunset Spot in front of the Hotel Zomay just perfect.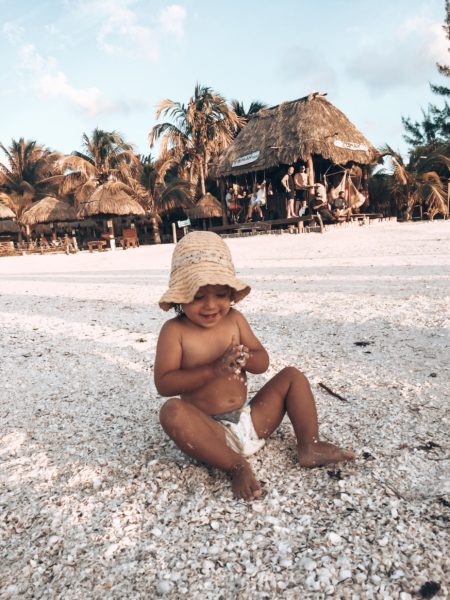 You can reach Holbox by ferry from Chiquilá, three hours north of Cancún. The island is completely car-free - everything can be easily reached by foot, by bike or by golf cart.
Beaches of Oaxaca
Puerto Escondido, Zipolite or Mazunte. Each of these three beaches on the Mexican Pacific coast is absolutely worth visiting. They are all only about an hour's drive apart and yet they are absolutely different.
Surfer's paradise Puerto Escondido
Puerto Escondido is the typical surfer's paradise with fantastic beaches, great waves and cosy beach bars.
If you book in advance, you will probably even get a cabin directly on the best beach, Playa Zicatela, in the Hostel Buena Onda.
Mazunte, the hippie beach
Mazunte is an absolute hippie village, which is significantly less visited and where there are endless opportunities for discovery. From boat trips for whale or dolphin watching to a trip to the Mexican Everglades, the Laguna Ventanilla, everything is possible. All you have to do is let one of the fishermen on the beach approach you and pick out the best offer.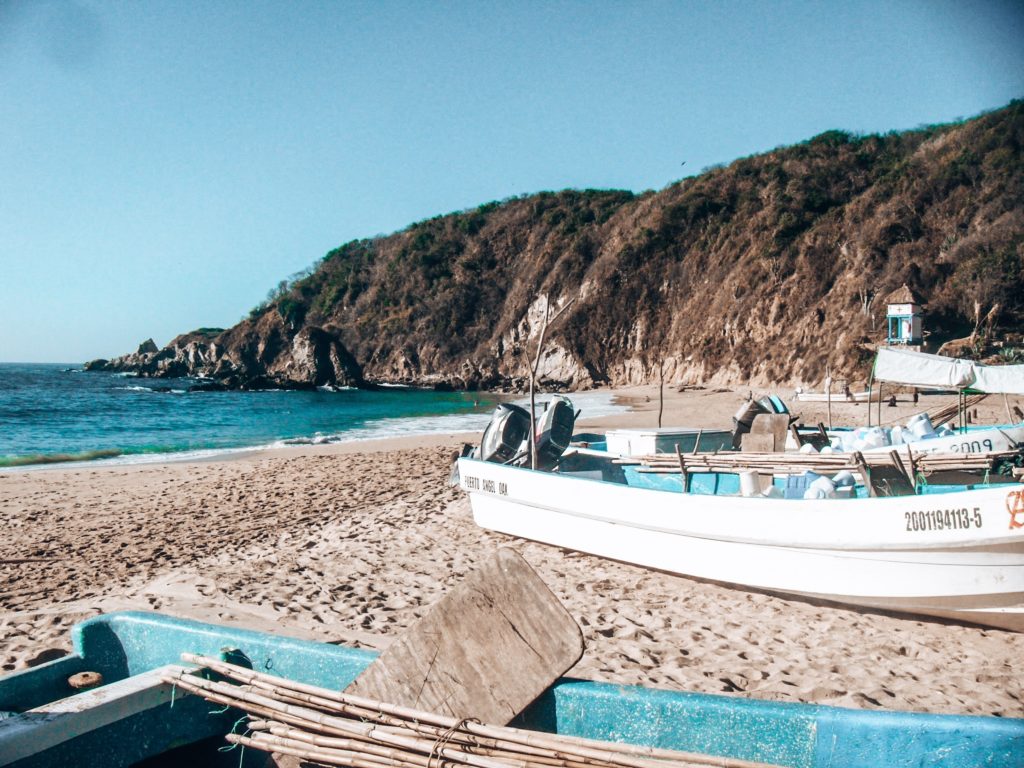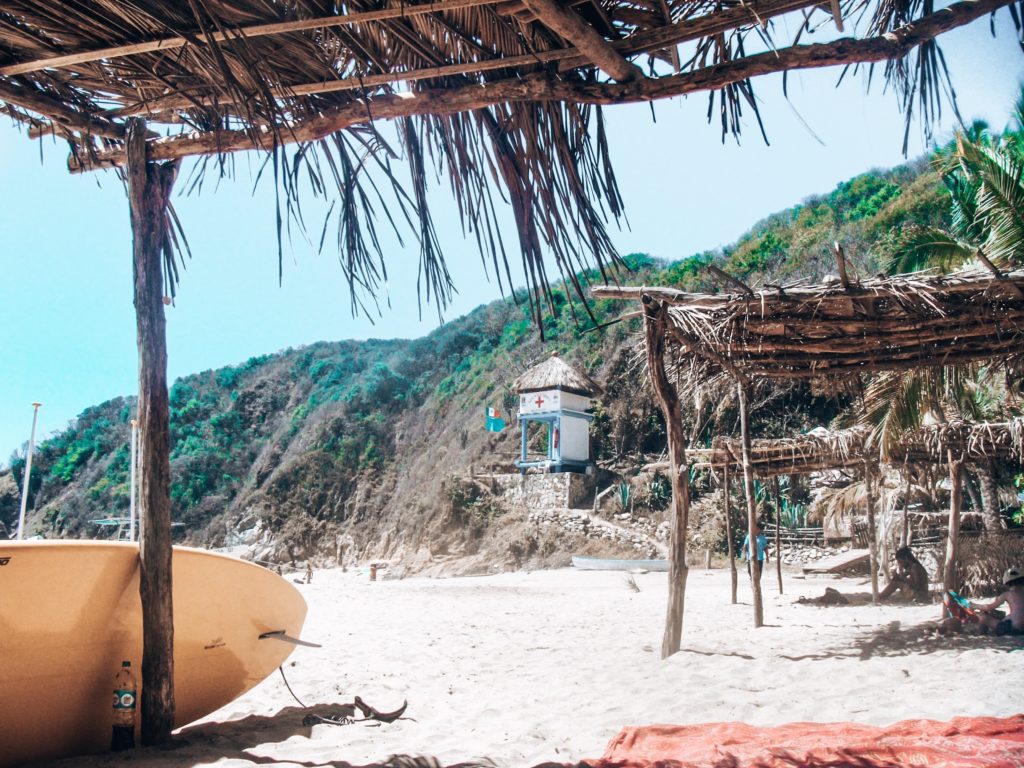 Laguna Ventanilla
The Laguna Ventanilla is a freshwater lagoon that you can reach in colectivo from Mazunte. On site you will usually find someone with a small boat who will take you through small waterways to an island where you can watch crocodiles, turtles and monkeys.
Zipolite
Zipolite is a good mix of both beaches. There are less possibilities to go out than in Puerto Escondido, but it's not as quiet as Mazunte. The beach itself partly consists of beautiful bays that I unfortunately could not enjoy as the rain was pouring down without interruption during my Zipolite weekend.
The fastest way to get to all three beaches is to take a colectivo from Oaxaca. A warning beforehand: Colectivos are incredibly uncomfortable, especially if you drive overnight, because the track is very curvy and the drivers are not very considerate. Cheaper and faster, however, is hardly possible: The minivans take only half as long with six hours as the big ADO buses.
If you arrive in Oaxaca during the day and still have a few hours to go before the colectivo leaves for the coast, it is worthwhile to take a trip to Hierve el agua, the petrified waterfalls. The highlight are the natural infinity pools at the edge of the waterfall where you can swim.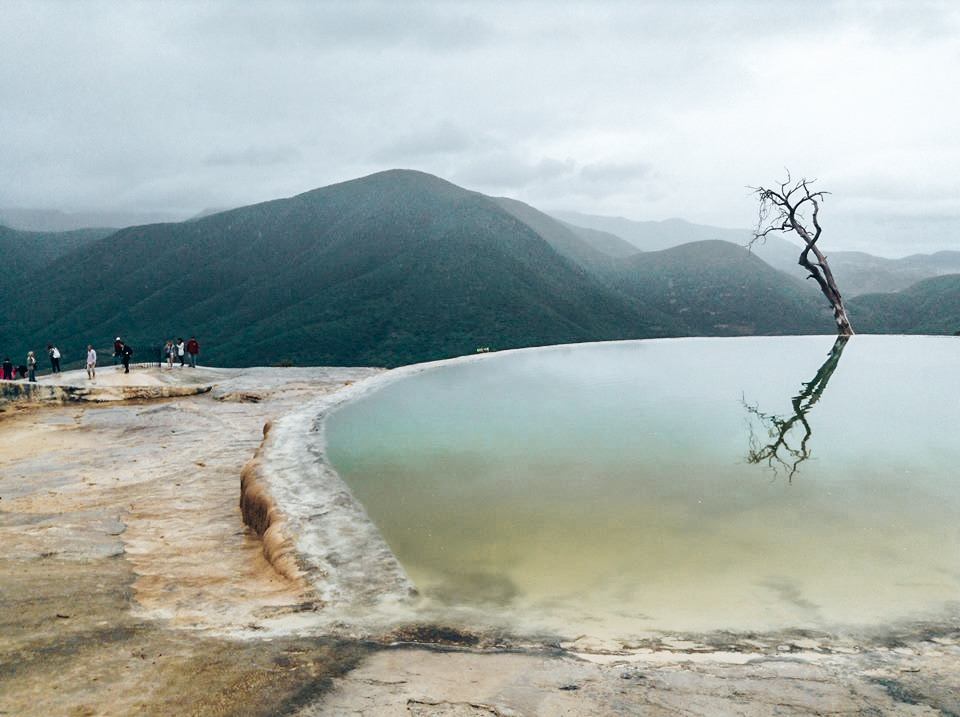 Balandra Beach in Baja California
Far away from the rest of the coast, at the very north, you can find Balandra Beach near La Paz in Baja California. In November, despite beautiful weather, it was completely deserted. Around the beach there are some viewpoints which you can climb in about half an hour.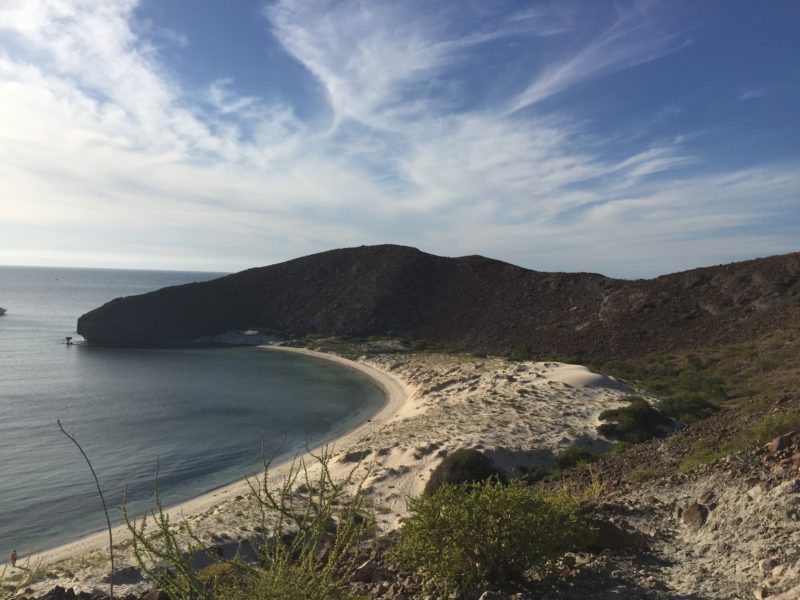 You can reach La Paz from Mazatlán, also in Mexico, by ferry or from any major city by plane. The flight time from Mexico City is only about one hour and the flights cost between thirty and fifty euros. Buses run regularly between La Paz and Balandra, the last one back to the city at sunset. The trip takes one hour each way, as there are many stops, and costs the equivalent of about three euros. Those who want to be faster, better take a taxi.
You know some hidden gems too? Let me know! Which are the most beautiful beaches in Mexico for you?