It doesn't really matter where in Mexico you spend your semester abroad: it will definitely be an unforgettable experience. I spent a year as an exchange student in Cholula, at the Universidad de las Americas. Eight good reasons why you should do so and many tips for your semester abroad can be read here.
Cholula: Pueblo Mágico
Cholula itself is already the first highlight. As a Pueblo Mágico it really deserves its name, with its many colourful streets and the pyramid high above the city. Despite its two beautiful Zócalos (market places) it is more a village than a city. Everything can be easily done here on foot or by bicycle. No matter if shopping, university or party. Not having to rely on public transportation has its advantages, especially in Mexico. A bicycle is therefore the first thing you should buy to get from one place to another.
More central impossible
Twenty minutes drive to downtown Puebla, one of the largest cities in the country and 90 minutes to the capital Mexico City - in Cholula you have everything you need close at hand. Since most buses go directly to the airport in Mexico City, it is best to book your flight there. Flights from and to Puebla are usually more expensive.
Even if many people from Puebla prefer to come to Cholula to party - you should spend a few nights in the bigger city. How about an evening at the Lucha libre, Mexican wrestling, where the fighters wear their famous masks?
Mexican food
Even as a vegetarian or vegan you will get your money's worth in Mexico, especially if you like it hot and spicy. Cholula offers an incredible selection of vegetarian and vegan restaurants and even the vegan taco truck El Arból. Besides "normal" taco stands there are also - for all those who do not yet trust the Mexican food -very good pizzerias like Berenjena or Ochotreinta and lots of pubs, especially along the main road. When it comes to fruit and vegetables, you're sitting at the source here. The daily consumption of fresh avocados becomes affordable again.
UDLAP Campus
Clearly, someone here has taken the American elite universities as a role model, because this campus has everything the heart desires: from the swimming pool, tennis courts and a gym, to the subway and the large university cafeteria. You can also live here, so you theoretically wouldn't have to leave the campus at all during your stay. There is no better place to learn than in the huge library with sofas and carpets. The best thing about it: everything can be used for free. But if you look at the prices Mexican students pay for a semester, it's not surprising. For German exchange students, thank God, the costs are usually completely covered.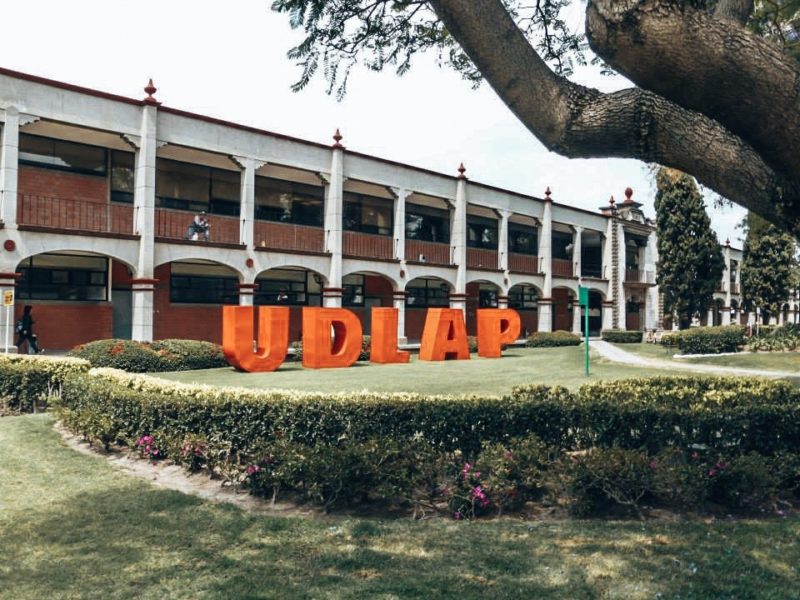 As a student you have to show your Student ID with photo every time you enter or leave the university grounds. If you bring visitors with you, they must leave their ID at the entrance.
Some of the courses are really demanding by Mexican standards. However, you should always make sure to arrive punctually for classes, as the door is locked five minutes after the start. If you are absent for more than two days you will not be admitted to the final exam. This is actually the biggest difference to the huge German lecture halls which you can enter and leave whenever you want. Homework, presentations and essays are the order of the day here and will be included in your final grade. By the way, you only pass a course if you have achieved a total of at least 75 percent performance.
Trips in the area
Around Cholula there are endless possibilities to spend your weekend. Day trips to the waterfall at Cuetzalan, the lagoon Aljojuca or the pyramids at Tepotzlán are worthwhile. With a little bit of physical endurance you can climb the mountain Malinche, in the national park of the same name and be rewarded with an incredible view.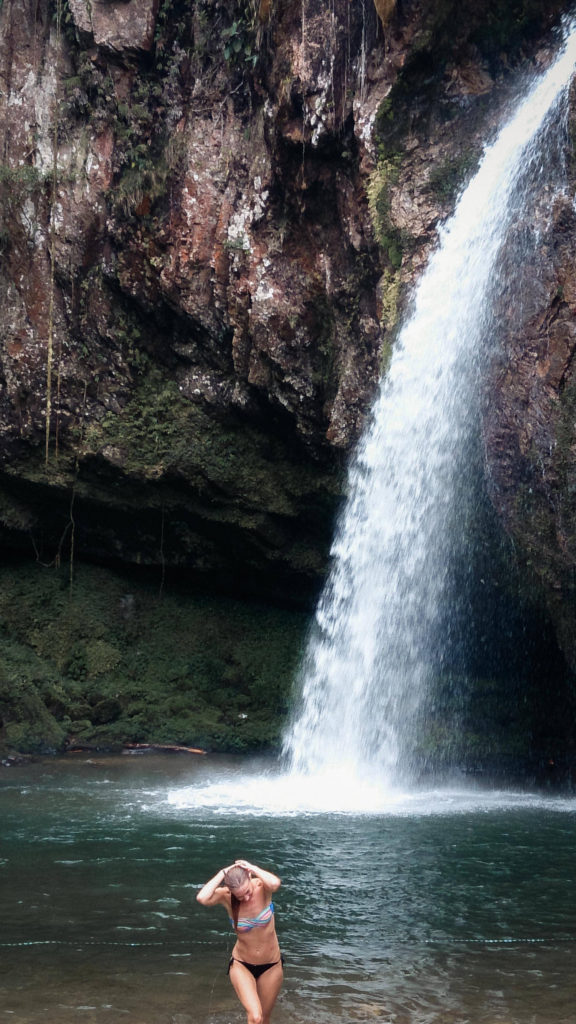 If you have a whole weekend or longer, you can choose between the beaches on the east or the much more beautiful west coast, or visit one of the many towns in the area, such as the silver town of Taxco.
Finding a room in Cholula
Despite the large number of students in Cholula, I do not know of anyone who had serious problems finding a room or an apartment within a day. The streets are full of dormitory complexes in which you share an apartment, usually in pairs. But also the many casas, that rent out individual rooms to students almost always have a place available. In the second semester, I rented a private flat together with two friends for the equivalent of 180 euros and did not even pay a deposit. In the dormitories it is completely normal that a cleaning lady comes by once a day and even washes your dirty dishes.
Mexican prices
But not only is living here a lot cheaper than in most other countries - the same is true for going out, eating out and bus and taxi rides. Cholula is even cheaper than the big cities, like Puebla and Mexico City, which are nearby. A bus ride to Puebla bus station will cost you just under 20 cents, five tacos from the street often not even one euro.
Mexican way of life
As mentioned in the beginning, it probably makes little difference where in Mexico you end up living. The Mexican way of life makes it easy for you to feel at home anywhere. If you don't mind being involved in a conversation in every imaginable everyday situation, if you love spicy food (Mexico really has nothing to do with Tacobell) and if you don't have any problems with one or the other disorganization in your daily life, you are guaranteed to spend the time of your life here. There is never a reason not to celebrate or to let your good mood be spoiled. This is certainly one of the most important things you will learn during your semester abroad.