Between London and me, it was love at first sight. To me, the city is more beautiful than Paris, Rome and Barcelona put together. It only has two decisive disadvantages: I have only got to know it in bad weather and London is damn expensive. I can't change anything about the weather - but I can tell you how you can spend a few days in London (almost) for free and what you absolutely must have seen. Here are my London sightseeing tips for a small budget.
Flight London
It should come as no surprise that if you want to save money on your flight, you will have to sacrifice greater comfort. To fly there and back with a budget of less than thirty euros, only a budget airline to Stansted comes into question. The way to the centre is accordingly further. For the train you pay 16 pounds one way or 28 pounds for the return trip. The bus is half the price, but we almost missed our flight back, thanks to the huge traffic chaos - even though we had already planned a four-hour drive.
Train
Since I have drastically reduced my air travel and have mainly switched to trains, I travelled almost ten hours by train on my last visit to London. It takes a bit longer than by plane and is usually a bit more expensive, but in return you save the environment and arrive in London relaxed and without security checks and change of trains.
London accommodation
If you would like to sleep completely free of charge, you should take care of an opportunity for couchsurfing early. However, most hosts' apartments are a bit further away from the centre, so you will have to pay more for public transport. Many hostels in the centre also offer double rooms - if you don't feel like sleeping in a dormitory - this is still cheaper than a hotel.
London Transport
You will probably still not be able to get around without public transport if you want to see as much of the city as possible in a few days and don't want to spend all your time walking. Although we took the subway more often, my feet were twice as big after two days of sightseeing in London. Moreover, the subways in London are a special experience anyway. And who did not always want to take one of the famous red double-decker buses? It's best to buy the Oyster Card right at the beginning. You can use it on all buses and trains and only pay half the regular fare. The card itself costs £3 and you can top it up with any amount of money you like.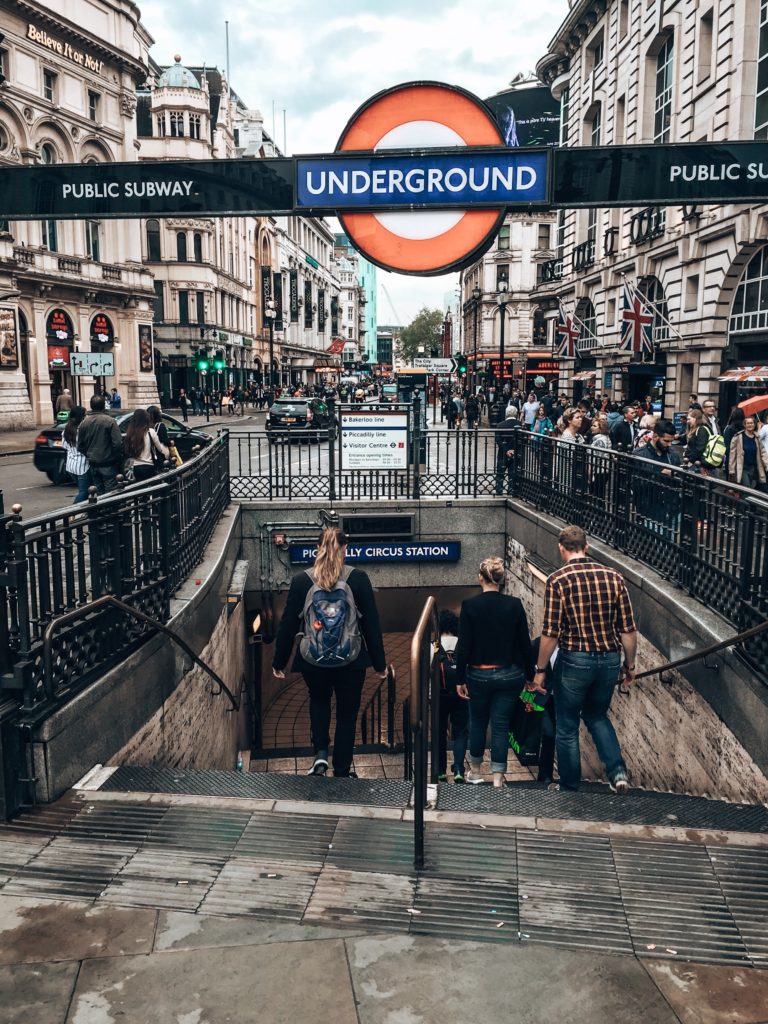 Eating cheap in London
With a very tight travel budget in a very expensive city, where eating out is omitted anyway, I take the opportunity to try everything in the supermarkets that I cannot get at home. Do you have the possibility to cook for yourself in your accommodation - great. If not, you can live on raw food for a few days if necessary.
Tip: If you are looking for a change, Muriel's Kitchen in Soho will make you feel like during a visit at your English grandma's country home. Here you can get (it may sound strange) delicious English food for a good price. For those who don't feel like having beans and bacon for breakfast, there is for example healthy porridge with fruit.
London Sightseeing
The good news: in London, many of the typical tourist attractions are actually free. Apart from the many beautiful parks (St. James Park, Hyde Park, Kensington Gardens), the daily Guard-change spectacle at Buckingham Palace or the platform 9 3/4 at Kings Cross station (yes, I am a big Harry Potter fan), in most of the museums, the entrance is also free. Recommended are the National Gallery, the British Museum or the Museum of London. Even at the Tower of London, my absolute sightseeing favourite in London, you can decide if you want to pay the regular entrance fee (which includes a small donation) or the reduced version.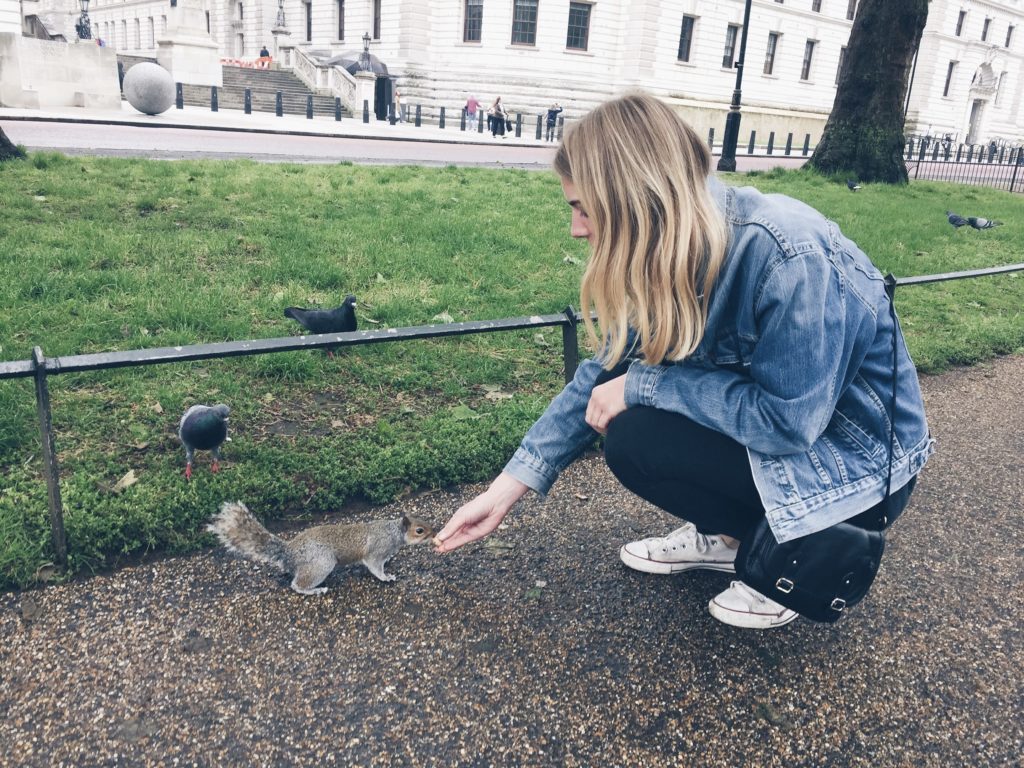 The rest of the time you can just stroll through the streets (there are beautiful cottages in Covent Garden), take pictures in front of the blue door from Notting Hill or walk across the Tower Bridge. You can admire Big Ben, the London Eye and so on and so on. There is so much to see in London that even without spending a lot of money you will never get bored for a second.