Magic forests, snow as far as the eye can see and 24 hours of darkness. This is Lapland in winter. And that's what makes the northern region of Sweden, Finland and Norway so attractive. During my semester abroad in Umea, Sweden, I was allowed to spend a week above the Arctic Circle and I'll tell you what you shouldn't miss!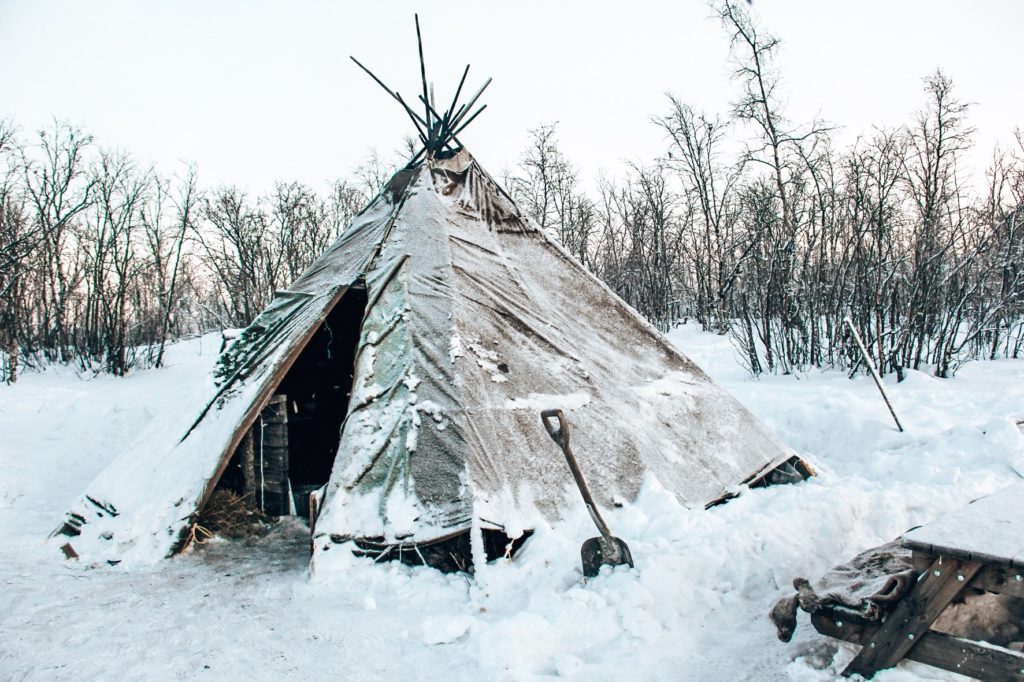 1. Auroras Borealis
Anyone who has ever admired the bright green lights in pictures probably dreams of experiencing them in nature. Of course, we are talking about the Northern lights or Aurora borealis, which illuminate the Nordic sky from September to March. The great thing about them is that there is no guarantee to really see them and the surprise when it actually happens is huge. I had this luck for the first time on my birthday in Abisko, in the northernmost part of Sweden. Actually, I had always expected a slight green glimmer in the sky, which with a little bit of luck you could see on the camera later. At least not with the purple-green explosion that looked as if someone had suddenly painted it into the sky directly above us. A super impressive moment.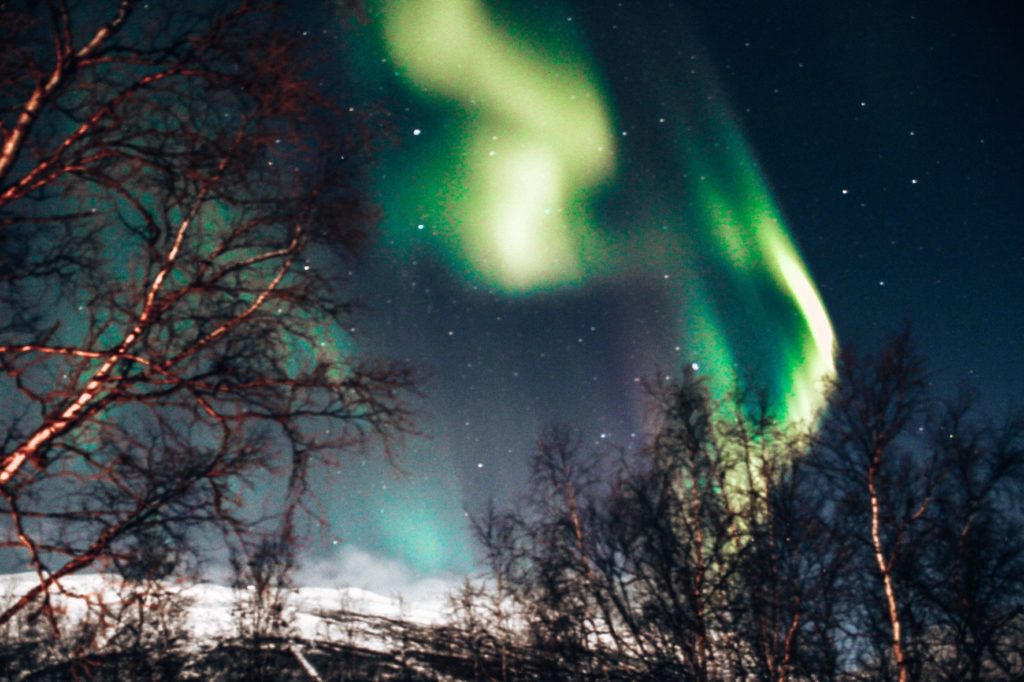 2. Dog sled & snow mobile
You don't have to search long in Lapland for tour operators offering tours with the snow mobile or dog sled. After all, there is hardly any other way to explore the wide snowy landscape that would be more fun. It takes a while to get the slippery snowmobile under control, but after that you can't fly over the hills fast enough.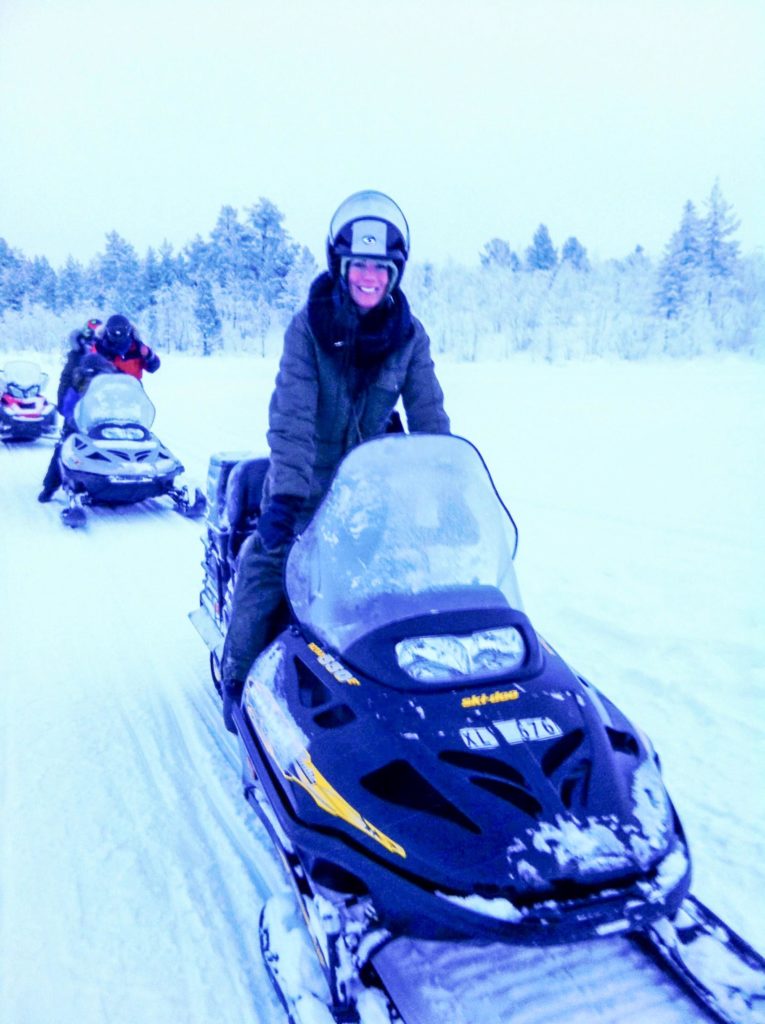 I honestly don't know if I would ever get into a dog sled again. We informed ourselves well about the facility beforehand and most sled dog facilities in Lapland are run by individual families who keep between twenty and thirty dogs that are integrated into the family group.
However, by now, I generally refrain from entertainment involving animals to be on the safe side. It does not necessarily have to be.
If you absolutely want to go on a dog sled in Lapland, make sure that the tours do not take several hours and that as many dogs as possible have to pull as few people on the sled. In our case, for example, there were nine dogs, pulling three people.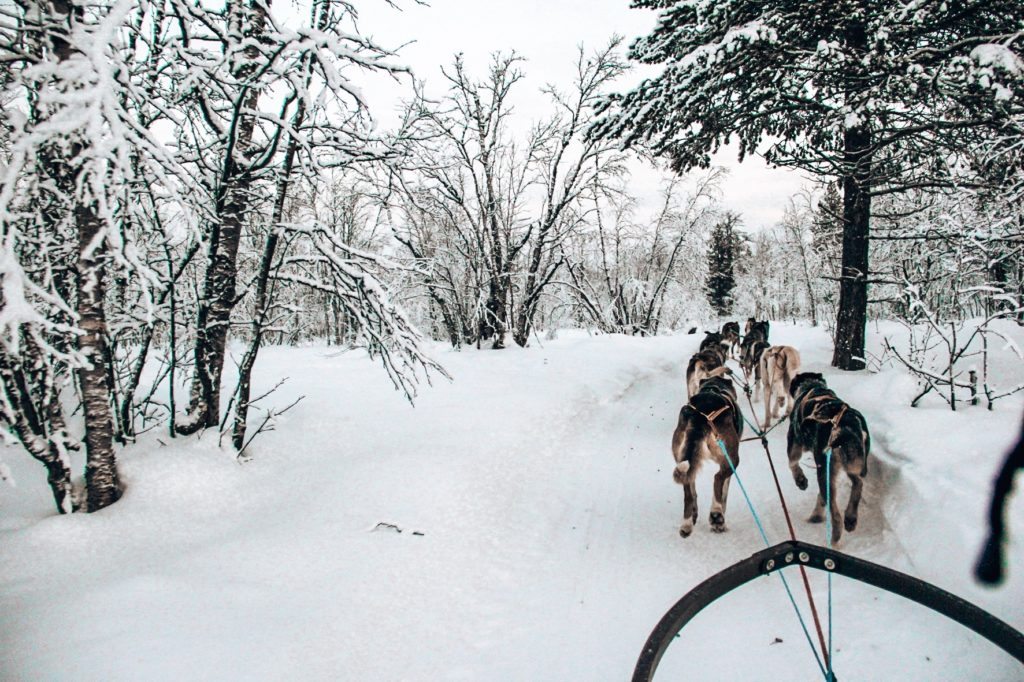 3. Ice dipping
Once in a lifetime in a bikini, getting into a hole on a frozen lake and going swimming in water temperatures around freezing point was never really on the list of things I really wanted to do. I thought I would at most jump through the snow in a bikini for a bit and then quickly go back to the sauna. But the temptation to try it all out was too great. An experience that literally took my breath away. Once you are in the water, it really doesn't matter if the temperature is one or ten degrees. The body is numb anyway. Even the snow under my feet on the way back to the sauna felt as if I was walking over glowing coals. And afterwards the thought: "I want to do that again!"
4. Samis & reindeers
There I was, just before Christmas, standing somewhere in a dark meadow next to a reindeer and feeding it. Even though it was so dark that I couldn't see my hand in front of my eyes, on the Sami family farm near Abisko - that's how I would have imagined Santa's house when I was a child. Samis are the indigenous people of Lapland who still live in tents, far away from any civilization and make their living by reindeer husbandry. After visiting the animals, we sat together in the tent around the campfire and listened to the stories of a Sami about his life. Ironically you can have a reindeer soup meanwhile, if you like.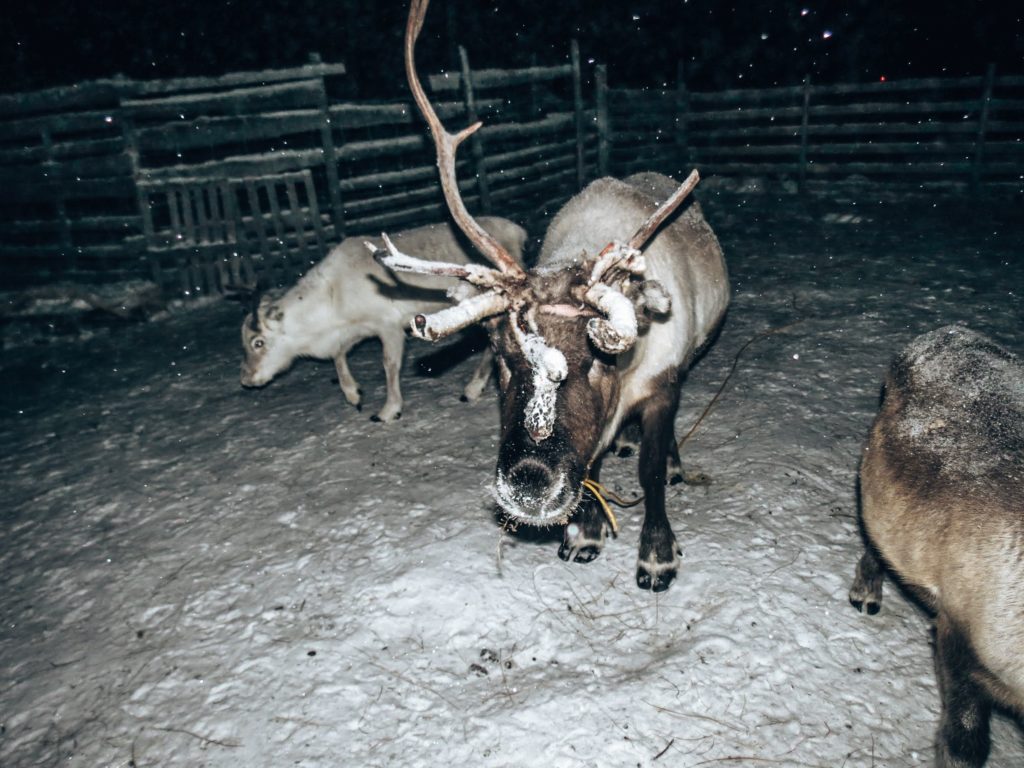 5. Ice hotel
Whether you just have a drink at the ice bar or spend the night here - a visit at the ice hotel, 200 kilometers north of the arctic circle you shouldn't leave out. Really everything here is made of ice - from the beds to the drinking cups. If you want, you can even get married in the ice hotel.
6.Skiing without ski
Countless abandoned ski slopes in the north of Sweden invite you to climb up and slide down again on (really bad) boots. That doesn't sound very spectacular, but it was also one of the highlights of my Lapland adventure.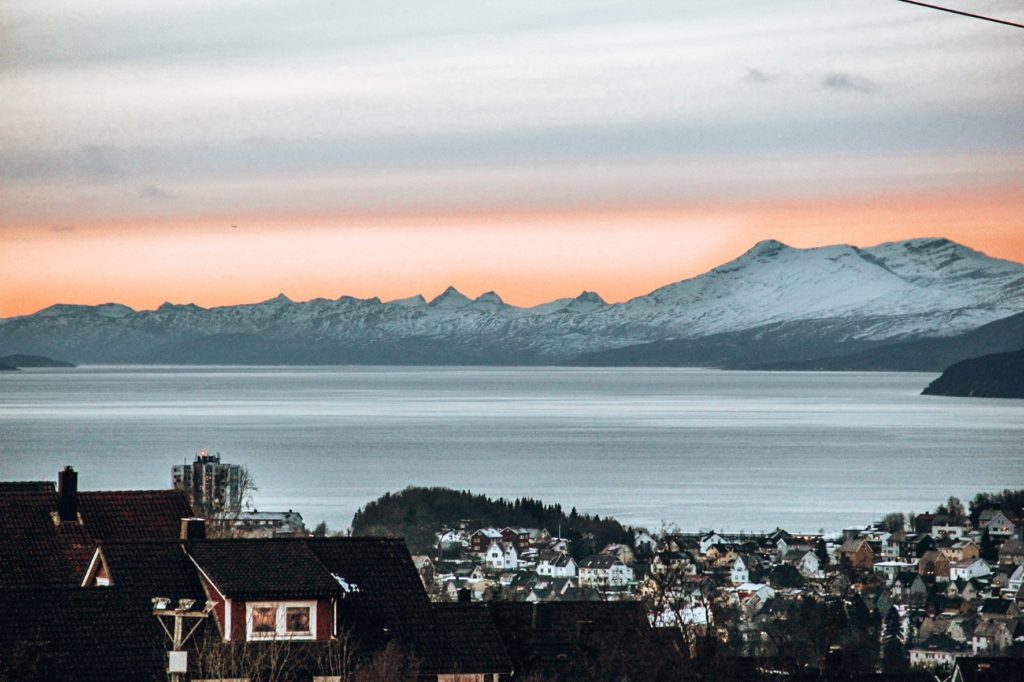 How to get there
A good starting point for your trip to Lapland in Sweden is the northern Swedish city of Umea. From there you can reach Kiruna in Lapland within a few hours by train or night bus. Halfway along the way you will cross the Arctic Circle. Another hundred kilometers further north is the town of Abisko.