The mix of Caribbean beaches, colonial legacies and the romanticized story of a successful revolution made it very tempting for me to visit Cuba. Why everything is so different there and still everyone falls in love with the island at the end? Read that and my travel tips for Cuba here.
There are so many versions of traveling Cuba - mine is one of a trip through most of the island, without rental car this time, with so many things that went wrong.
Cuba travel tips
I will give you some general information and my route through the country first.
Getting to Cuba
As I was living in Mexico when I visited Cuba, the flight from Cancún wasn't expensive nor long. The big Cuban airports in Havana and Varadero are easy to reach from Europe too though. They just take a little longer - you should count with a ten hour journey.
To enter Cuba, you will need a tourist card that you can either apply for at the Cuban embassy or get it at your leaving airport. It costs 25 Euros and you need to show it again once you leave Cuba. Other things that are necessary are a passport, valid for another six months, a return ticket and a travel insurance that covers transport if you get sick or hurt.
Best time to travel Cuba
Dry season is between November and April. That gives you the chance to run away from European winter and enjoy 30 degrees and sunshine at the beach. From May until October, there are the typical rain showers in the afternoon. Try to avoid going there in September and October as this is hurricane season.
How much time do you need
We traveled Cuba for two weeks and if everything would have gone according to plan, that probably would have been enough to see the most interesting parts of the island. Well, it never goes like planned. The only (state-run) bus line in Cuba doesn't go daily from one city to another. So if you are unlucky, there won't be any public transport for another three days once you just want to leave a place. You should always plan and book ahead, also to reserve a seat as early as possible. If planning ahead isn't for you, Cuba will be a big challenge.
Rental car - yes or no?
Even renting your own car, doesn't really prepare you for surprises. We met so many backpackers who also got stuck in a city, as the gas stations didn't have any gas and they couldn't fill their tanks.
If everything fails, you can take a shared taxi to get from one place to another. You find drivers on every street corner and they will come up to you, asking if you want to go somewhere. Mostly they tell you at what time they are planning to go the next day. Taking a taxi is a little more expensive than a bus ride but you are quicker and more flexible.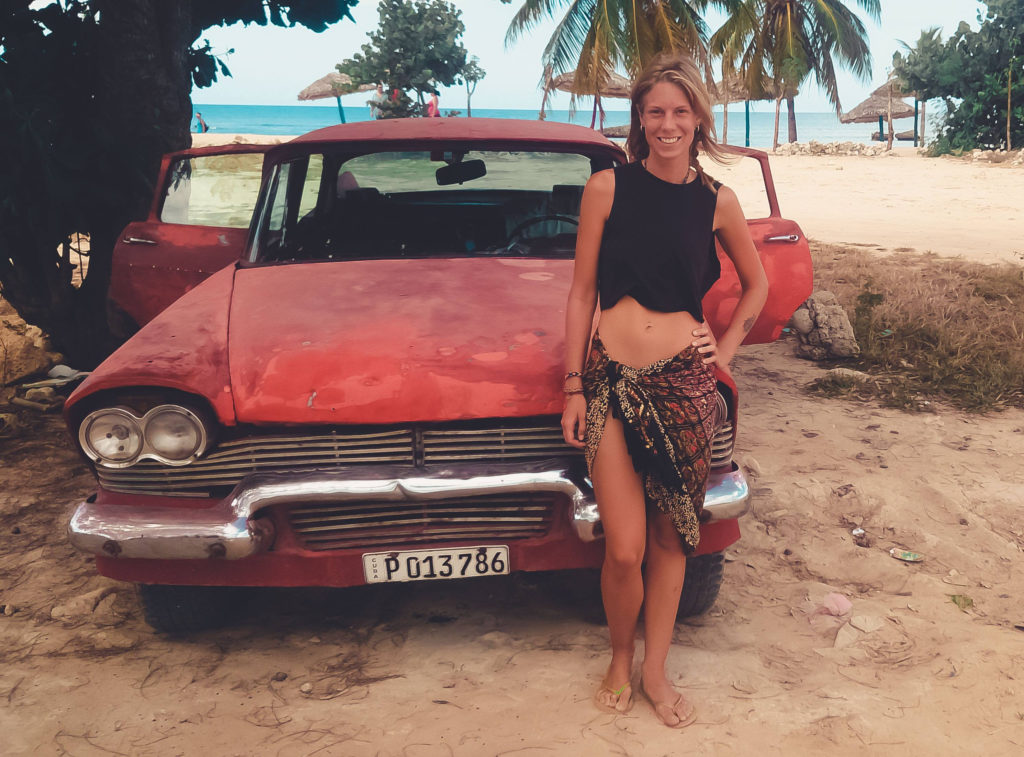 Currency
In Cuba there are two different currencies: The Cuban Peso (CUP) and the foreign exchange currency, the convertible Peso (CUC). If you want to buy something on a market, prices are shown in CUP and if you want to pay with the tourist currency, sellers just make some price up which is mostly way too expensive. Most of the restaurants offer two different menus. One for Cubans and one for tourists and as a tourist you pay pretty much the same as in Europe.
Note: It is impossible to pay or get out cash anywhere in Cuba with a normal debit card. You need a credit card everywhere. As we both arrived in Cuba without credit card, due to some stupid coincidences, we had no possibility to get money. Luckily we met a German guy at a bank in Vinales who borrowed us enough money to survive for two weeks. However, traveling all the way to the East part of the island was not an option anymore.
Is Cuba safe?
Compared to other Central American countries, Cuba is super safe and even if we were only two women, we never felt unsafe going out on the street in the middle of the night. There are some pickpocketers, mostly in touristic places, but there are really few cases when travelers actually got attacked.
Casas particulares
During the trip, we used to stay in Casas particulares . Families or single persons offer a room in their apartment and mostly also cook for you in the morning or at night. That kind of traveling is not only cheaper in Cuba (around 20 Euros for a double room), it also gives you the chance to get to know the "real Cuba" and talk to the people. If you want to keep traveling, you just tell your family where you plan to go next and they arrange a stay at another casa particular there. Of course they earn a little extra by doing so but we were willing to pay that, rather than walking around, looking for a place to stay in every new town. You recognize casas particulares by their official sign at the door. Getting a license is a lot of money for a Cuban but it shows travelers that everything is legal and checked.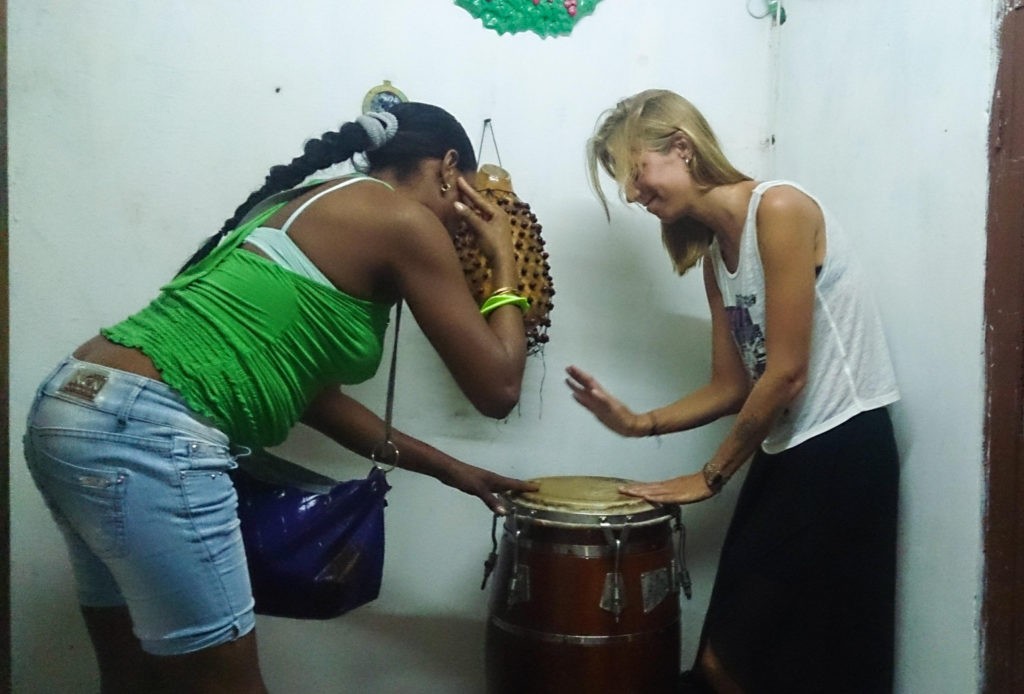 The only alternative in Cuba are big hotels, that are mostly booked months in advance. Booking anything once you are in Cuba can become quite a challenge because of the non-existent internet.
Internet in Cuba - 2019
When I visited Cuba in 2015 there were only few internet cafes and mostly the connection wasn't working. By now the island got wireless internet and even if I enjoyed being offline for a couple of weeks - it was about time for the people living there.
My travel route
What to see
Things you get to see on that route? I will show you the best places!
Cuba's wild West
Highlight of my trip to Cuba: Valle de Viñales. The tobacco plantations are some of the prettiest landscapes the island has to offer. When the sun sets, you feel like you are in paradise. There are also many caves, waiting for you to discover them by foot, horse or bicycle. Many of them have big underground lakes, where you can take a swim. So don't forget your swimming clothes.
Visiting the plantations mostly ends at a tobacco farm, where the farmer teaches you everything about planting and harvesting tobacco, shows his tools and even offers a cigar in the end, if you are lucky.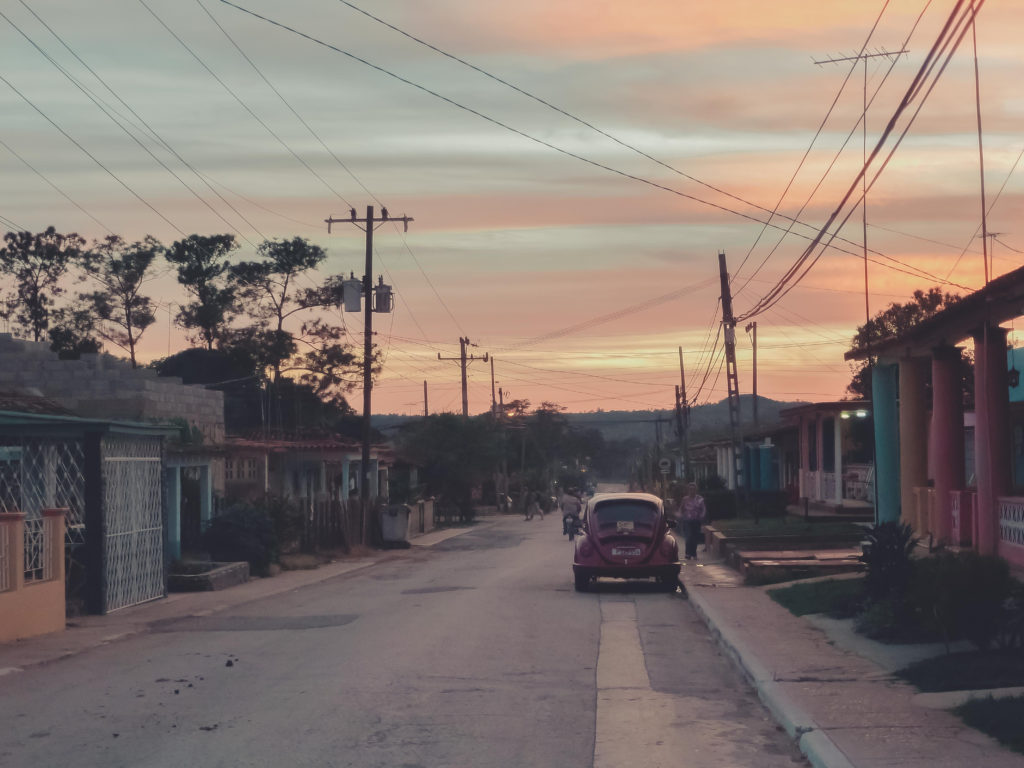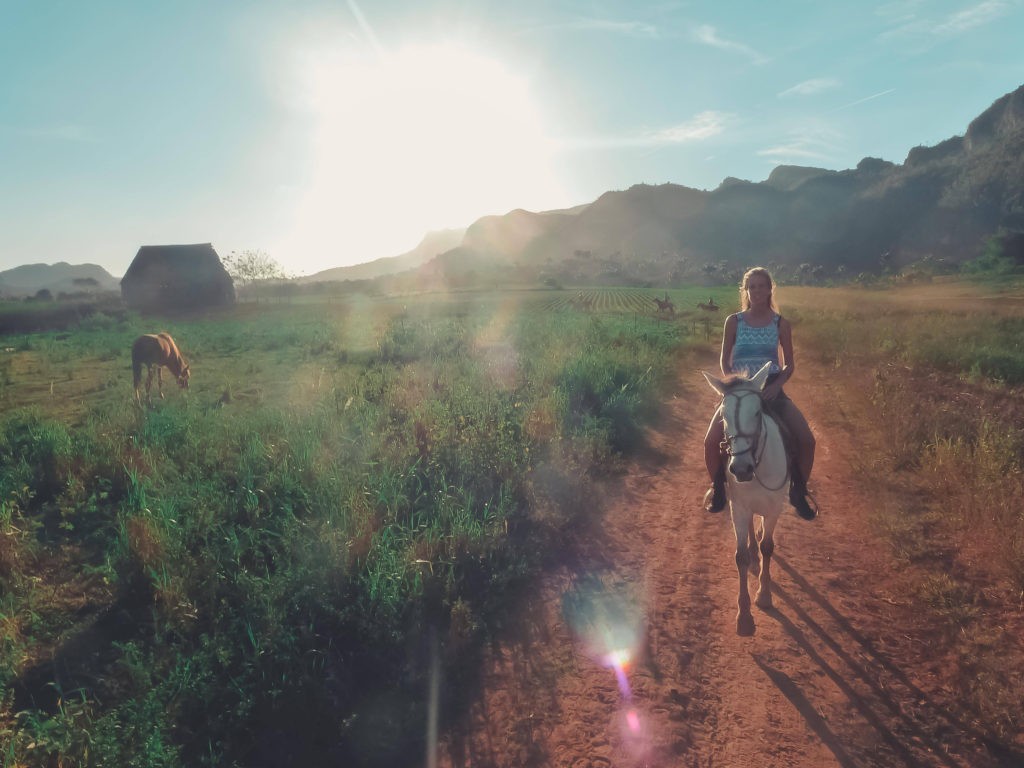 Two hours further to the West, there are two of the most beautiful beaches of the Caribbean: Cayo Jutías and Santa Maria La Gorda.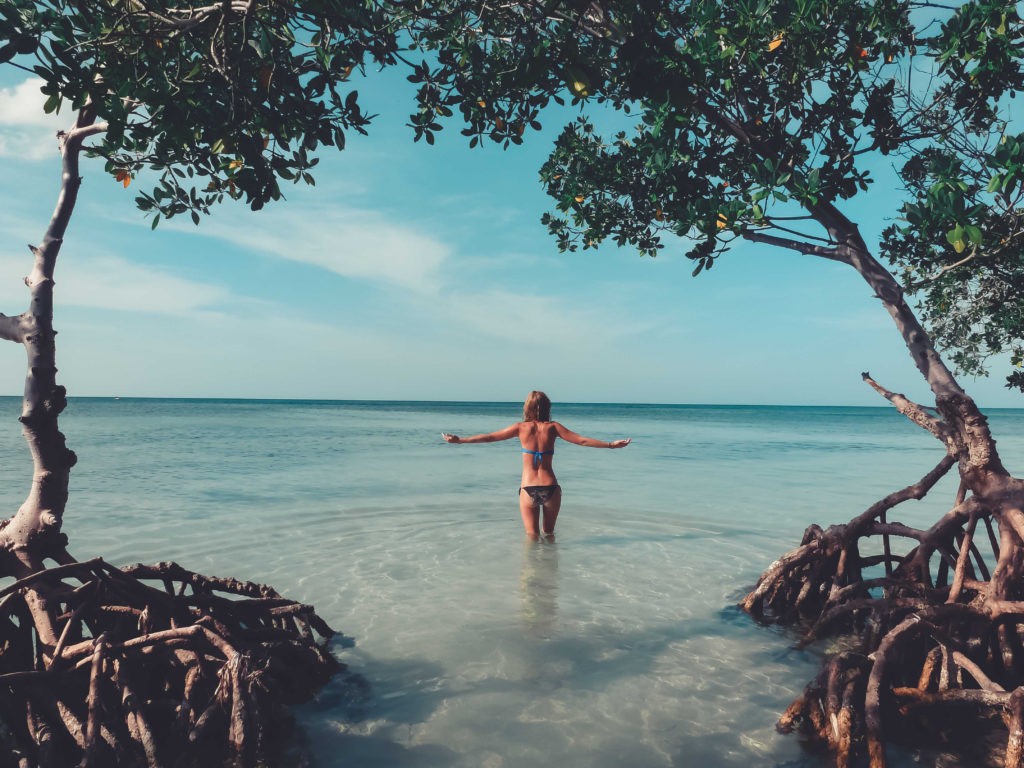 Havana
My first impression of Havana: Wow! Havana is vibrant, it is colorful, loud and happy. You won't have any problems, partying all night in one of the many cafés and take a walk along the Malecón at sunrise afterwards. You can take a ride in a real Cadillac and discover something new behind every corner. Feel like Hemingway in Floridita restaurant and fall in love with the myth of Che Guevara in the museo de la revolución .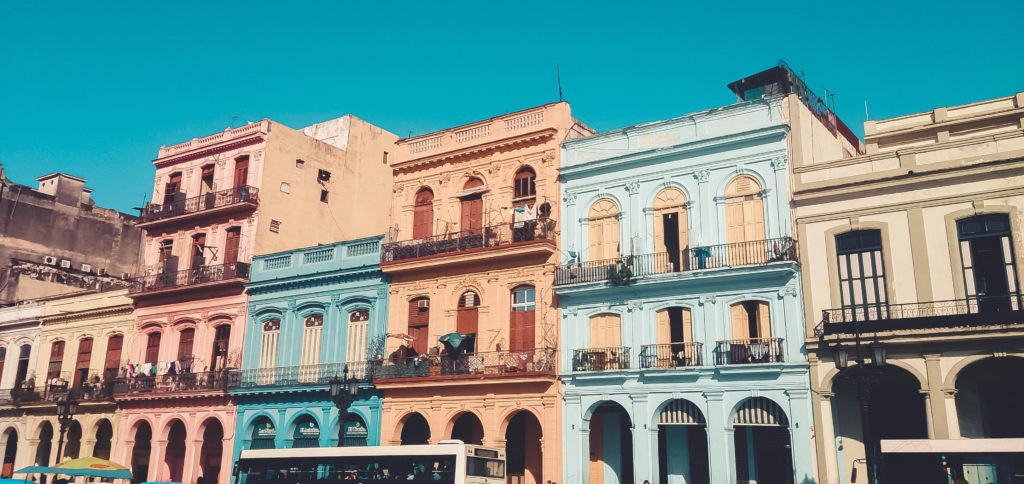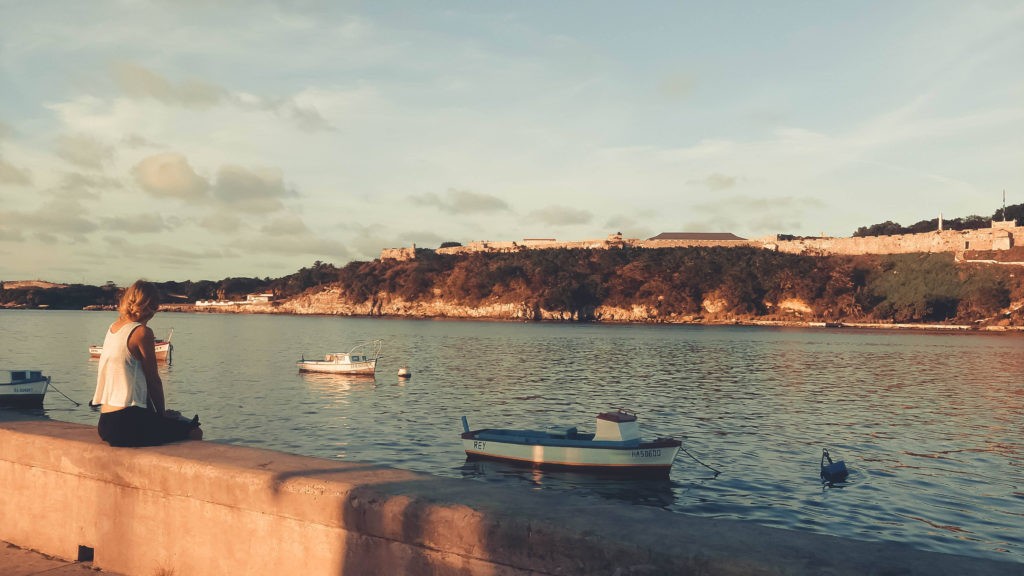 Trinidad and the Southwest
Trinidad feels like the center of Cuba, from where everyone starts off to new adventures and where many travelers strand longer than they had planned. We spend four days more there, then we wanted, as every bus was completely booked. The beach and many other cities close by didn't let us get bored though. So here are my highlights around Trinidad.
1. Bicycle tour
Rent a bike and get out of the city, direction Playa La Boca, a small fishing village. Afterwards keep going to Playa Ancón. The beautiful way will make you stop a couple of times at empty beaches and stunning landscapes.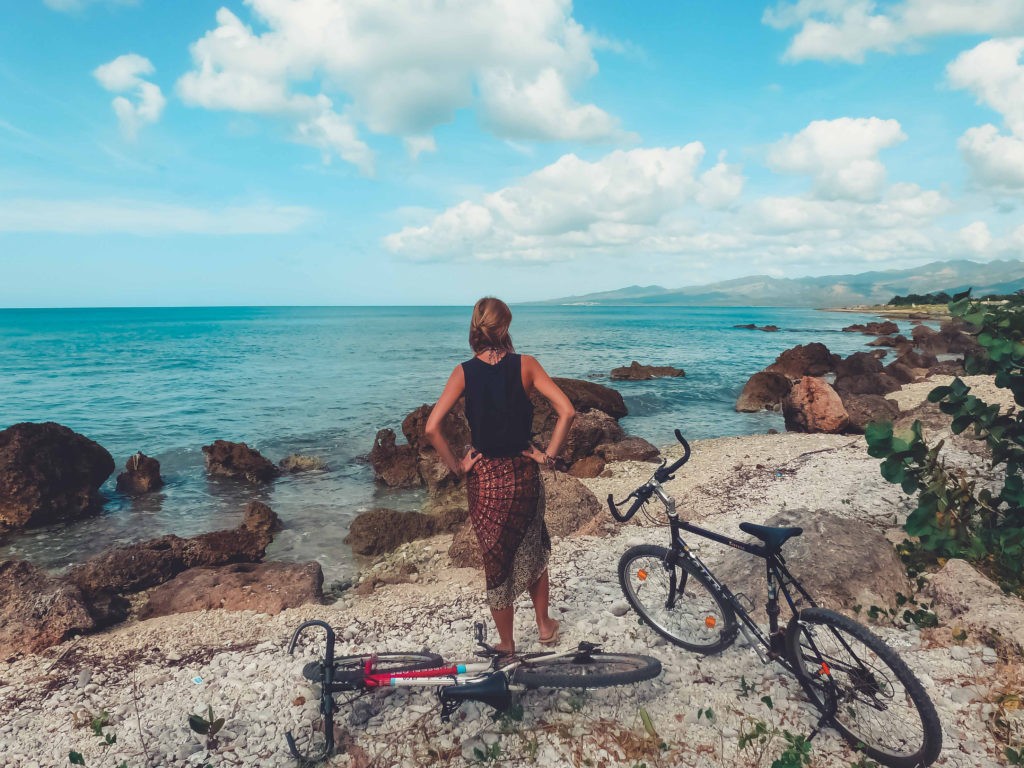 2. Climb a mountain
We went up all the way from the city center, until the street ended and then kept walking a little through the jungle. You have a great view over the city from there and it is a perfect spot for a picknick.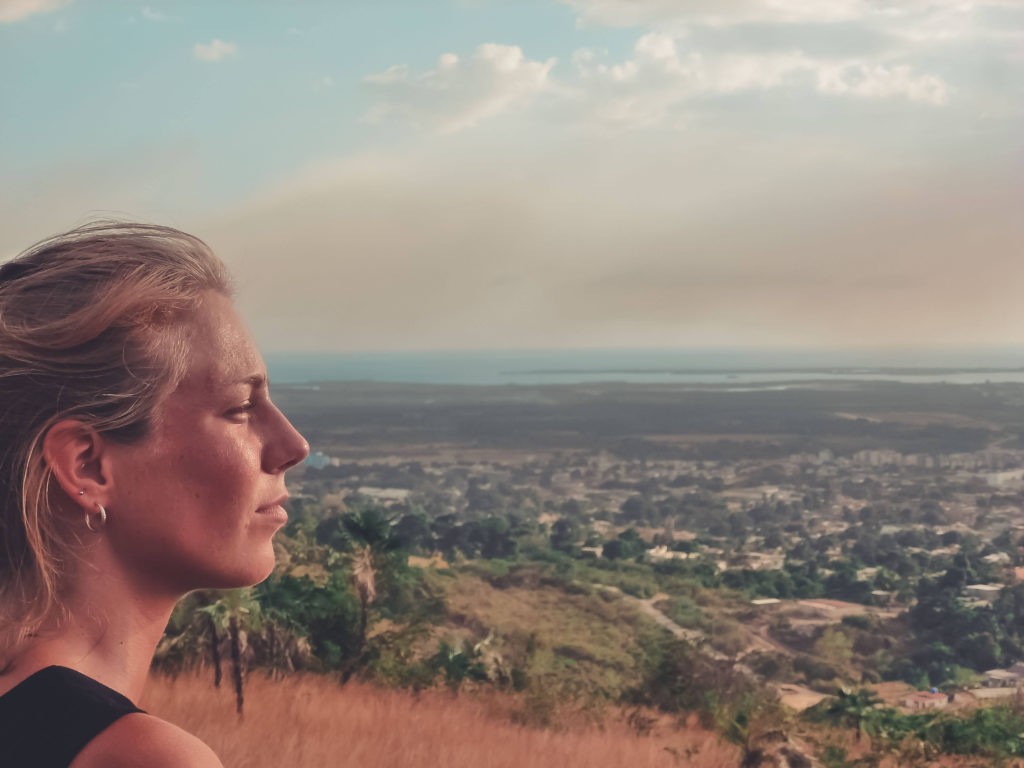 3. Visit the sugar plantations
Take a trip back in time, to the Spanish colonial rule in the Valley of the sugar mills (Valle de Ingenios).You will find countless plantations, barracks of former slaves and the impressive mansions of their owners. You can go up the Torre Iznaga, a tower built because of the plantation owner's fear of rebellions.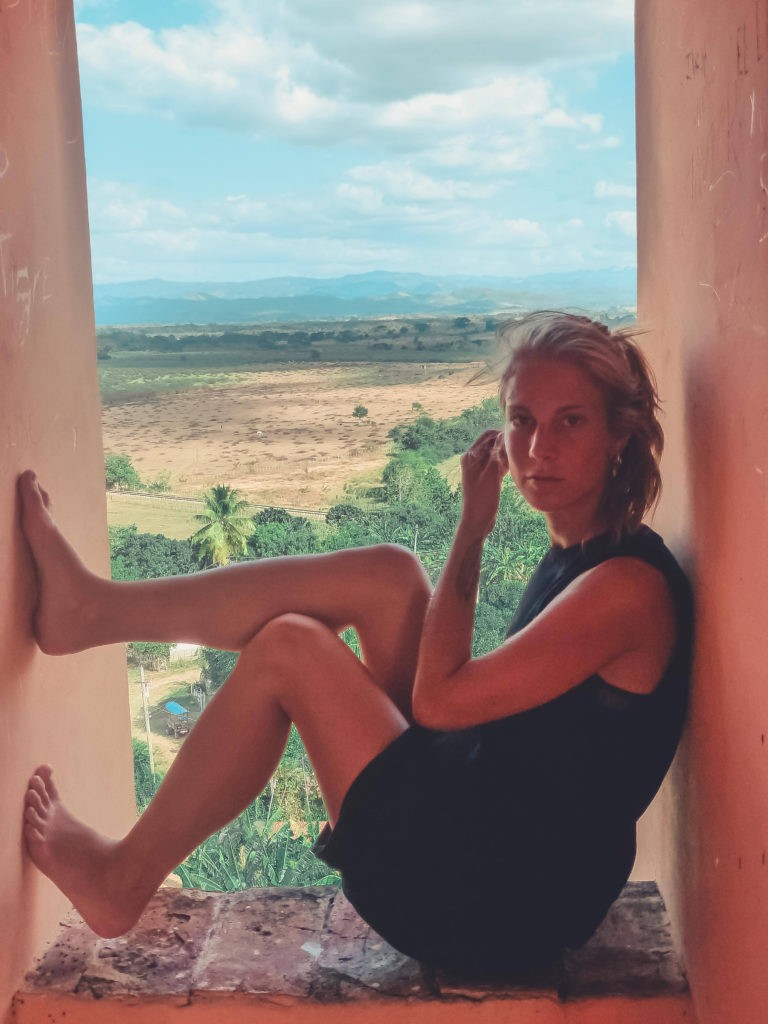 4. Trip to Santa Clara
There are shared taxis leaving countless times a day to go to Santa Clara or Cienfuegos. You shouldn't miss neither of these cities as they are both super important for Cuba's history. In Santa Clara you will find Che Guevara's mausoleum.
My experiences with Cuba
Cubans are incredibly open and fun people, that make it easy for you to get in touch with them. We often got invited to a families house spontaneously to celebrate. Unfortunately you always have to be aware of seemingly nice people who present you a bill for their "help" afterwards.
Cuba shows best what it means to live in a Socialist country. Endless queues in front of a kiosk, just to get a dry bread afterwards, empty shelves in the supermarkets and only one state-run bus line don't make life there a lot easier.
When it comes to culture and nature however, everyone will be satisfied. Cuba is this unique mix of music, nature and joy that everyone should experience. If you want to get a feeling of the old Cuba, before it is history, you better go now!