Today is life, tomorrow never comes. That was the motto of the flower children who gathered to form communities in the small fishing village of Matala on the south coast of Crete, and these words, written by Giorgios Germanakis, ex-fishermen and hippie pioneer, can still be admired as graffiti on a wall on the beach. Why is it worth a detour to Matala if you are in Crete? Here are some reasons.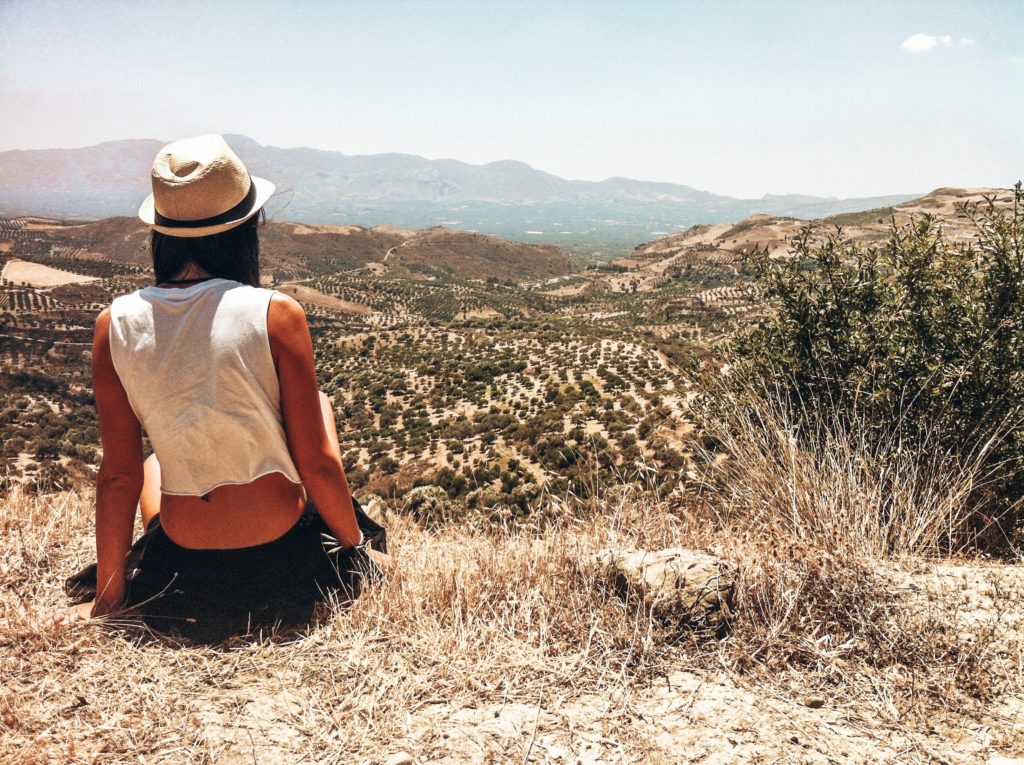 Caves and dream beaches
Happy, hippie, flower power. These are probably the first words that come to your mind when, after a two-hour drive from Heraklion (or three hours from Cherssonisos or Malia), when you get out of your car at the beach in Mátala. The first thing you see there is either a brightly colored VW bus or a 70-year-old naked rastaman. Everything is colorful, alternative, crazy and everywhere you can admire the wisdom of previous generations: A "There is always hope" on the sidewalk and "Life is today" on the wall of a house. In addition, merrily pot smoking groups of all age on the beach in front of the former residential caves, that you can visit for three Euros admission. In the 60s, legends like Bob Dylan or Cat Stevens already lived in these caves. But they came into being long before Christ.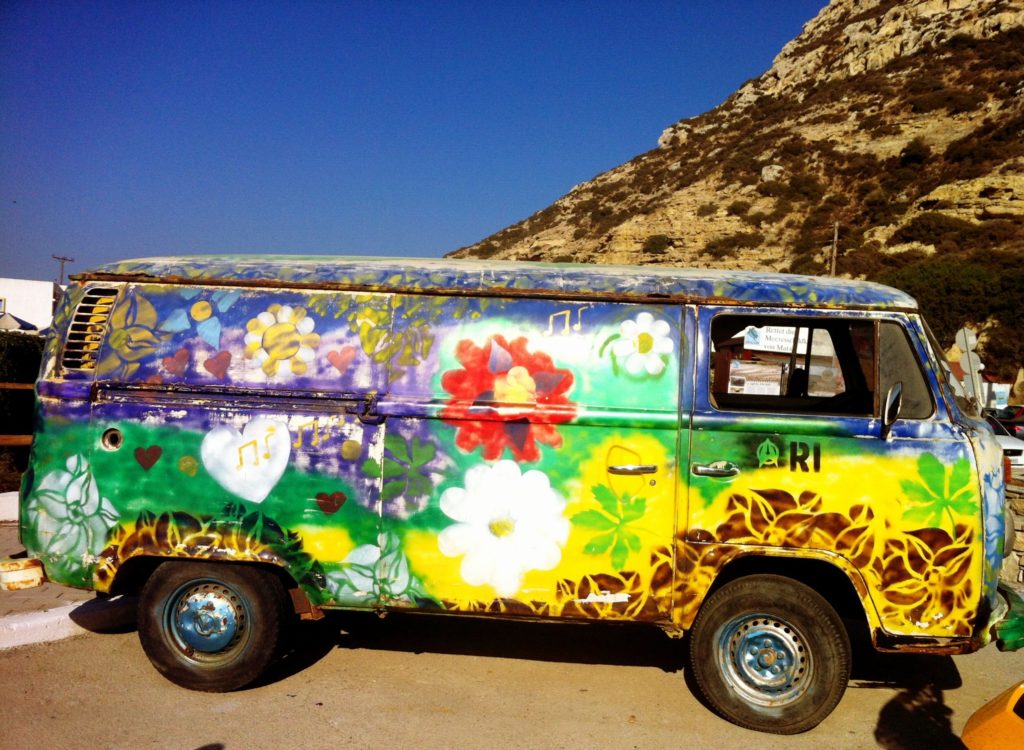 The bay of Matala, Crete
The gorgeous bay of the village, which offers a direct view to the caves, is considered as the historical place where Zeus is said to have gone ashore with Europe on his back. Today there are cosy Greek taverns, with a view on the water, where you can end the evening.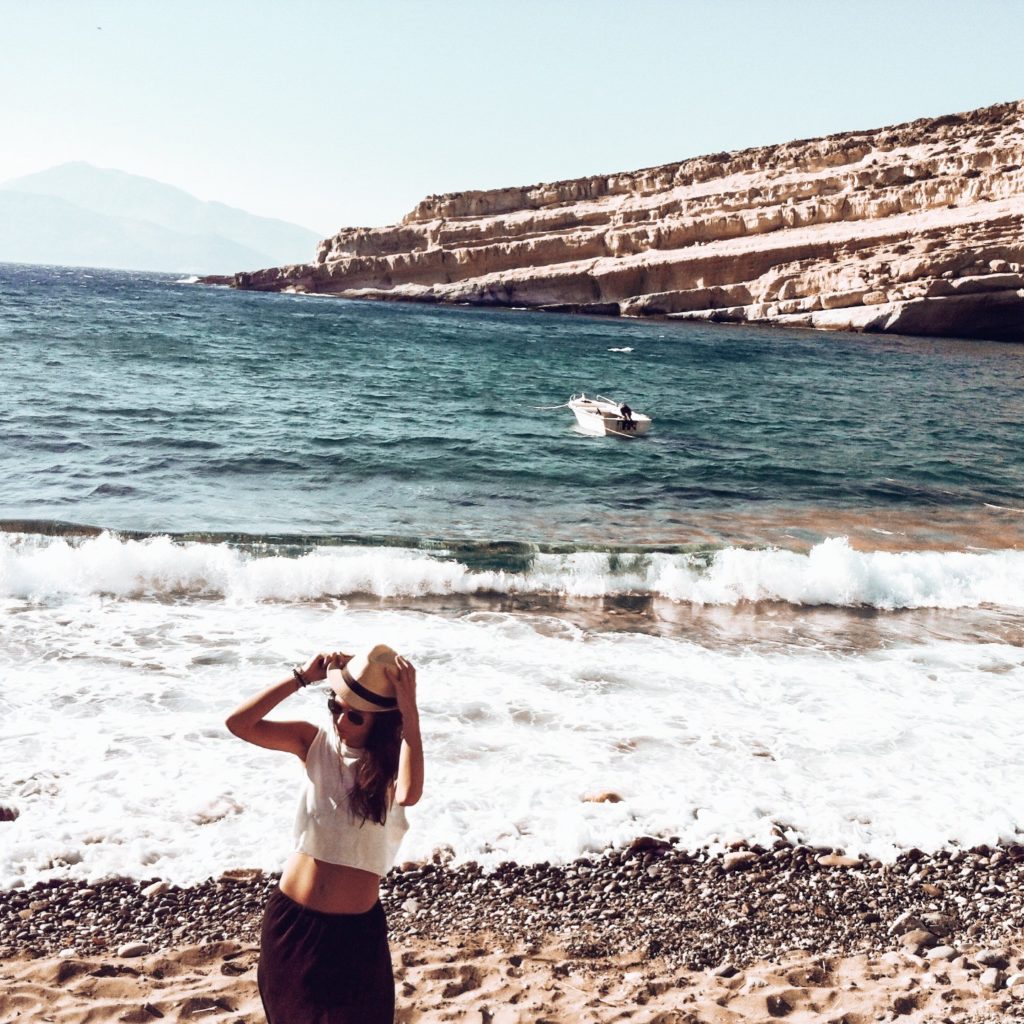 Eco tourism Matala
But you can still find do-gooders in Matala today. In the form of volunteer conservationists from all over the world who spend their holidays here to work in various conservation projects. Mostly it is about the protection of sea turtles at Komo Beach, south of Matala.
Kokkini Amos Beach – Red Beach
800 meters south of Matala there is a beautiful nudist beach which is never overcrowded. To get there, you have to climb over the hills that start behind Matala and descend on the other side. It takes about twenty minutes. Since the beach is not to be reached in any other way, you will usually not meet any other tourists here.
How do I get to Matala?
The easiest way is to rent a car directly at the airport in Heraklion and drive about two hours to the south of the island. We needed twice the time for the route because the landscape is beautiful and we made countless stops.
Are you a fan of Greek islands? Then read my article about Santorini!